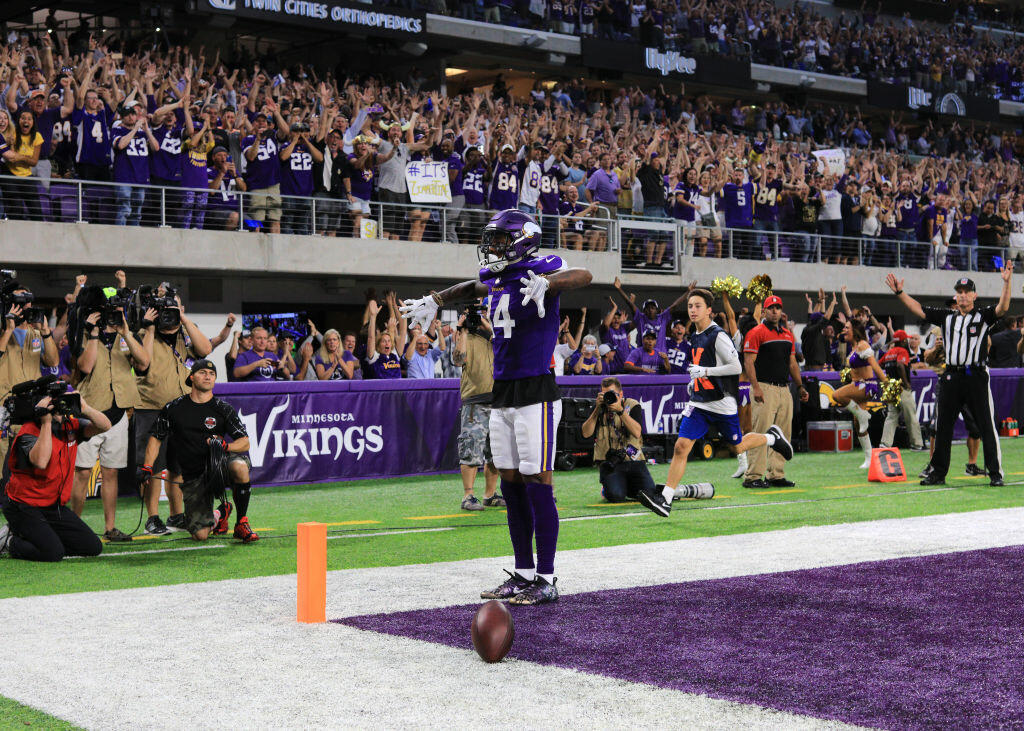 Stefon Diggs had himself a night Monday night against the Saints. The tale of the tape for him read 7 catches, 93 yards and two touchdowns for young Stefon. After the first touchdown Diggsy gave tribute to Randy Moss with a Moss themed celebration.
After the second touchdown, emotions got the better of him and he booted the ball into the stands. Check out the sweet catch and emotional celebration below...
Then I saw the Vikings snapchat video that was posted from a different angle and it looks like the poor ball boy for the Vikings saved Diggs from an embarrassing shanked punt. See the video below and watch frame-by-frame if you can.
It would appear as if the ball went shanked off the right side of his foot hitting the ball boy as he ran by and then shot into the stands the other direction.
The sheer fact that we're breaking something like this down is the best thing ever. It means we're all in a good mood and nitpicking a good Vikings victory!