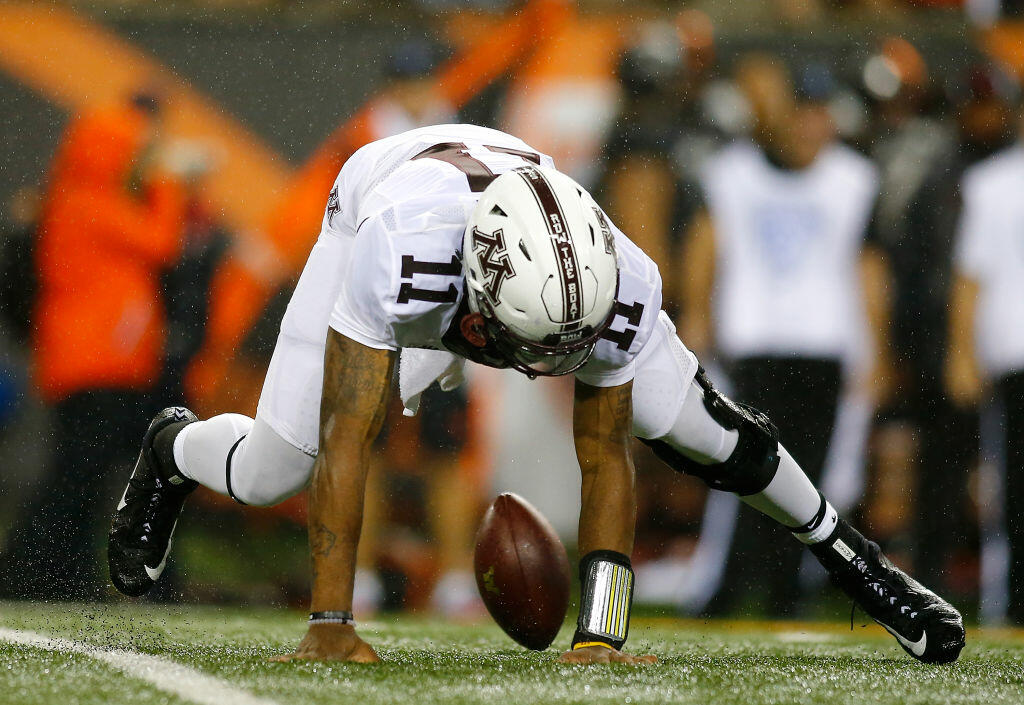 Stemming from their play in week two against Oregon State it had appeared as if Connor Rhoda had done enough to take hold of the starting quarterback spot over Demry Croft. What we learned Tuesday is that while that might be true, there seems to be a little more to the conversation as well, enough that will leave Demry Croft away from the team for the foreseeable future.
According to head coach P.J. Fleck, Croft is dealing with some issues that will for sure leave him out and away from the team for this week and this weekend's game against Middle Tennessee State.
"He's dealing with personal issues that are way, way more important than football. So it's my job as a head football coach to get him what he needs," P.J. Fleck said Tuesday. "We're going to help him any way we possibly can. I'm not going to get into that in respect to his privacy and his personal life...I made myself clear from Day 1 that nothing is more important than the culture. If you need help in other ways, whatever those ways are, my job as an educator is to get you those resources. That's what I'll continue to do for every kid on the football team if they need that. Whether it's a learning specialist or whatever, that's our job as educators."
According to Fleck, he had already informed Rhoda he would be the starter this weekend prior to any situations arising with Croft.
Freshman QB and former East Ridge quarterback Seth Green will serve as backup for this weekend's game.