The Minnesota Vikings announced Saturday afternoon that they had waived safety Antone Exum Jr. and signed QB Kyle Sloter off of the practice squad.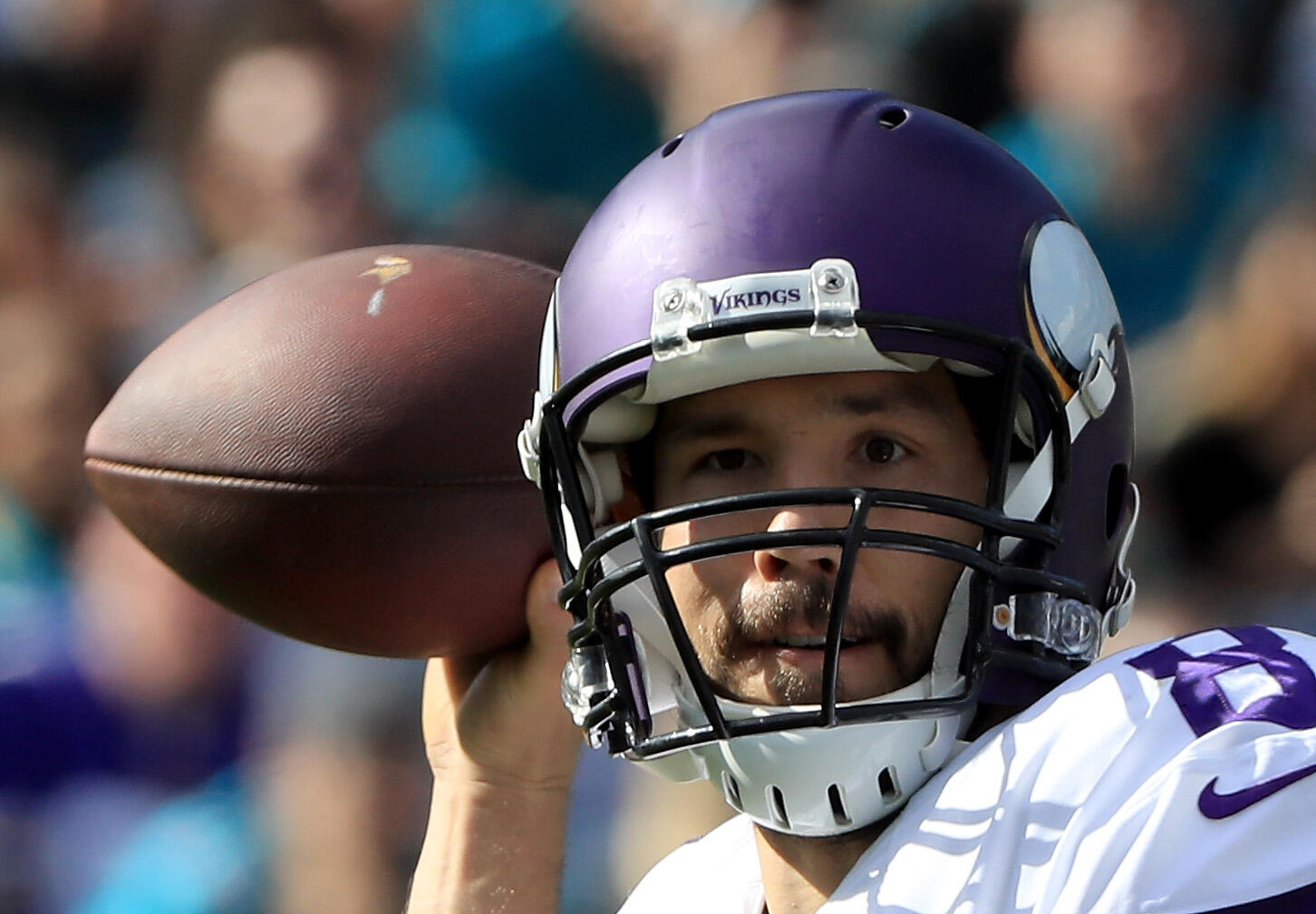 Couple this with the concerning news surrounding Sam Bradford's injured knee from late in the week and there are some serious questions surrounding the Vikings starting lineup on Sunday in PIttsburgh.
Does the signing of a third QB spell bad news for Sam Bradford's chances to start? Well, it's definitely not good news. Bradford was listed as questionable on the team's official injury report released Friday but Mike Zimmer said he "expects" him to play. That's coach-speak for gametime decision.
So was Sloter signed active so that he could serve as a backup quarterback behind Case Keenum or just as an emergency option in case Bradford warms up Sunday and cannot go? Either way, this tells us they are concerned about Sam's status for Sunday and we'll have to stay tuned to see if he'll play. What it probably means though is that Bradford is AT BEST a gametime decision.