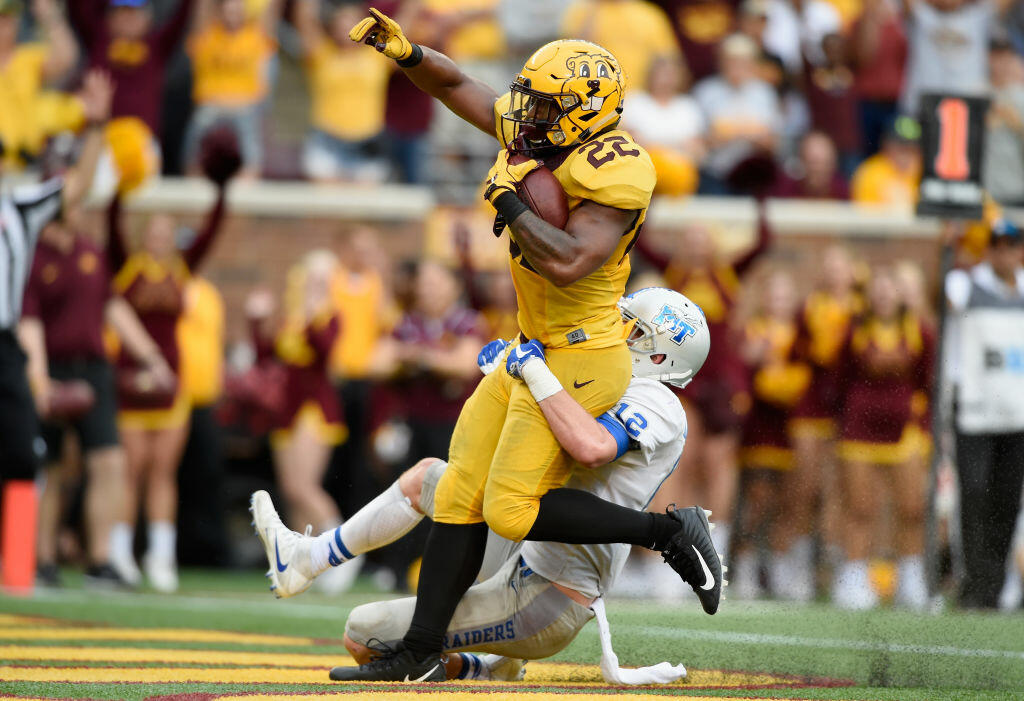 By: Ryan Burns | GopherIllustrated.com
There was a lot of talk all week about Middle Tennessee's offense against the Gophers defense, and it's clear which squad won that battle as Minnesota walks away from the non-conference with a convincing 34-3 victory.
Here are five things I took away from Minnesota's win today.
1) Dominating defense
Another game, and another fantastic performance that we need to discuss with Robb Smith's defense.
I'm well aware that Minnesota hasn't exactly faced a gauntlet of treacherous offenses through the non-conference with Buffalo, Oregon State and Middle Tennessee (without their starting quarterback), but the Gophers defense has done exactly what you'd want them to do. They've give up 24 points through three games, and have been improving each and every week.
The Gophers still have very little depth in their secondary, but they've been able to find away around that with stellar play from their front seven. Minnesota has a tremendous amount talent in their linebacking core, which is why you see guys such as a Carter Coughlin, Kamal Martin and Tai'yon Devers getting reps at defensive end, as Minnesota's trying to put the best 11 guys on the field on defense.
Minnesota's run defense specifically has been stout through the non-conference giving up 2.81 yards per carry on 63 attempts. For a fan base that was worried about the loss of Tracy Claey and Jay Sawvel, Robb Smith is showing there's nothing to worry about.
2) Robb Smith in the second half
Let's get into it a little bit deeper here when we look at Robb Smith's second half adjustments.
Through three games, here's what Robb Smith's defense has done after halftime.
0 points allowed
160 total yards
23 rushing yards allowed on 20 carries.
That's pretty damn good. I did take out some yardage from today's game as Minnesota had pulled their starters at that point, so sue me.
Either way, whatever Robb Smith and this defensive coaching staff as a whole are doing during the break, keep doing it. Their play is allowing the offense to bleed clock and take the air out of the ball.
Specifically on third down, they're absolutely suffocating opponents.
Minnesota's defense is allowing only 26.2% of third downs against them to be converted. So, essentially 3/4 of the time, the punt return team is coming onto the field.
Start believing in Robb Smith folks.
CLICK HERE to read the rest of this article at Gopherillustrated.com...