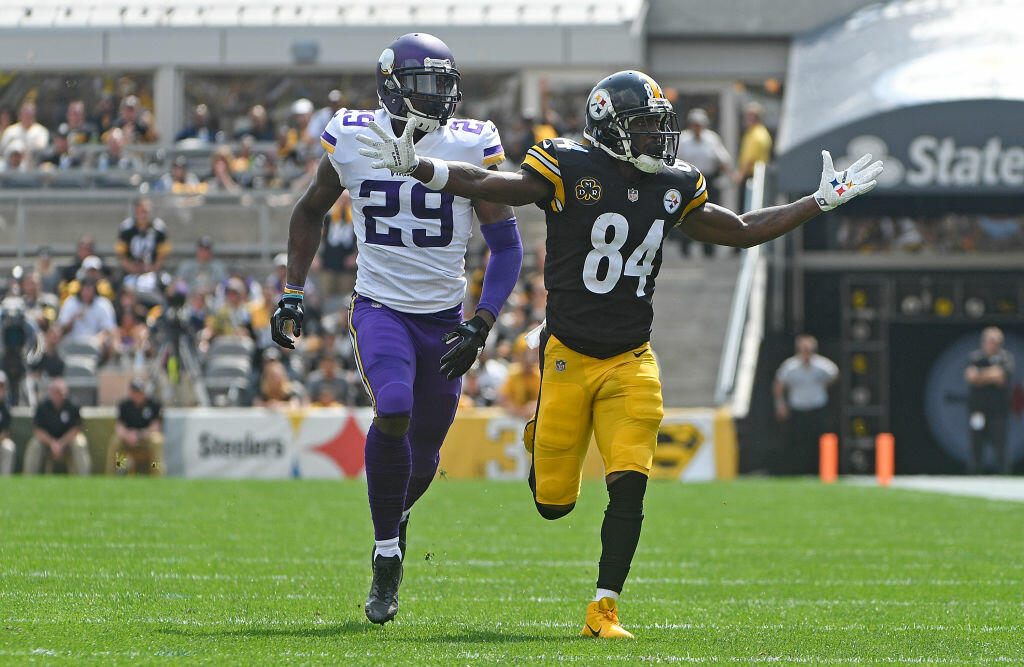 It was a game time decision that left the Minnesota Vikings without starting QB Sam Bradford today, but it was a game-long struggle that left them off of the scoreboard much of the afternoon.
Ask anyone in that locker room or on the coaching staff and they'll tell you it was a load of self-inflicted mistakes and penalties that led to today's 26-9 loss. It's not outlandish to say that Pittsburgh was a beatable team today, but penalties at inopportune times led DIRECTLY to 10 Steelers points and indirectly to others.
That impressive offensive line that held the New Orleans Saints at bay less than one week ago was eaten up by the Steelers exotic 3-4 sets. Case Keenum was only sacked twice on the afternoon but he was running for his life all day long breaking through the grasp of defenders just to keep the plays alive. When the offensive line wasn't chasing the Steelers defenders, they were holding them. Riley Rieff and Nick Easton both had multiple infractions that put the Vikings behind the ball from the get go.
On defense, the mistakes were no fewer. Brian Robison jumping offsides on a 4th down play where everybody knew Big Ben was trying to get them to jump. Follow that up with a Xavier Rhodes pass interference and the Steelers were able to drum up 7 points they had no business getting early.
While more TDs indirectly led to other scores for the Steelers another, an illegal formation call on a missed PIT FG, allowed the Steelers another shot and Boswell converted hitting the kick and giving the Steelers another unearned 3-points.
It was sloppy and had no flow for the Vikings as a team, there will be much more to come about this Vikings 26-9 loss.
Stay Tuned to KFAN.com for all the coverage...