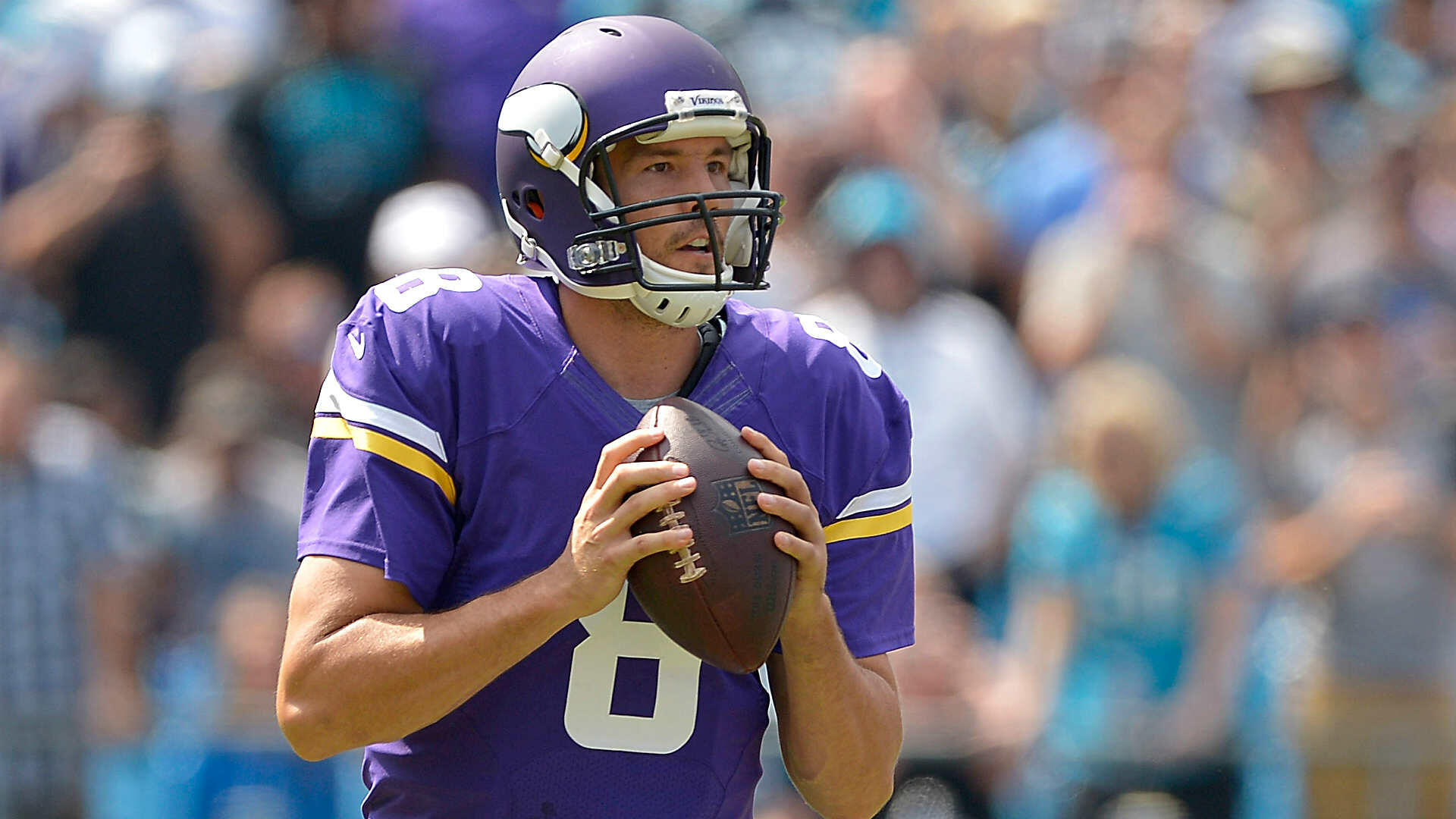 Mum's the word from the Minnesota Vikings when it comes to Sam Bradford's knee injury, but as it is usually the case someone over there is talking to the press.
Just before Mike Zimmer took to the podium for his Monday recap press conference, Tom Pelissero of the NFL Network tweeted out that a source had told him Sam Bradford was suffering from a bone bruise.
Pelissero was on hand at the Zimmer press conference and while he didn't ask specifics surrounding Sam's injury, that's probably because he knew Zimmer wasn't going to budge at all disclosing that sort of potentially sensitive information.
Tom's been tied into the Vikings for a while now, but we'll have to wait and see how Sam's knee reacts to the treatment and then how it reacts and recovers to re-joining the team in practice.