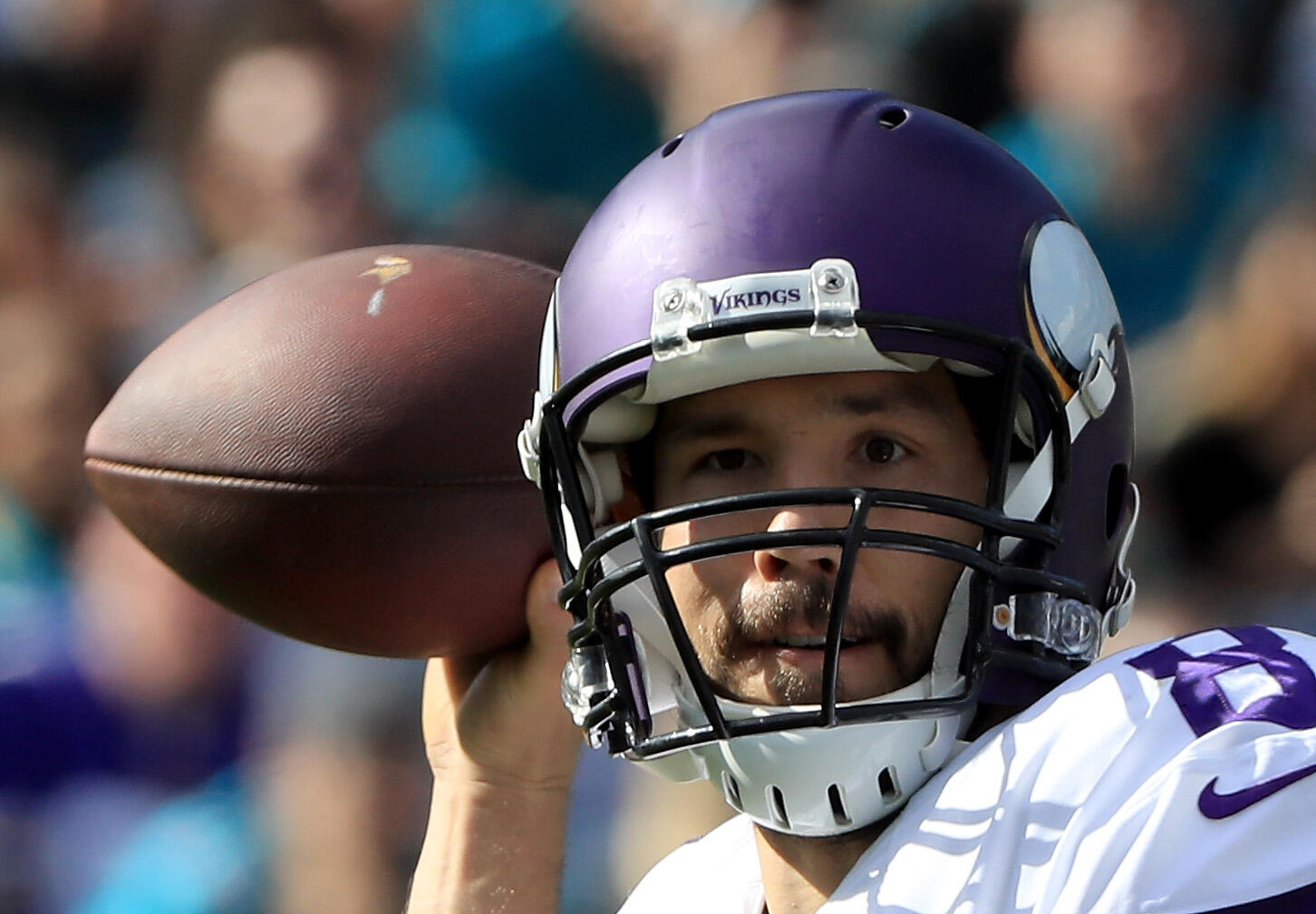 Over the past few days it had appeared that Vikings quarterback Sam Bradford was slowly working his way back into the field after missing practices and last week's game with an injured knee. Today was different.
Reports from those on hand today say that there was no sign of Bradford during the team's open media portion of practice which was different than the past two days.
It's unclear whether this would be a "downgrading" of his status, a smokescreen for Sunday or something completely unrelated to his health and status.
Mike Zimmer should offer *some* clarity after practice as he meets the media.