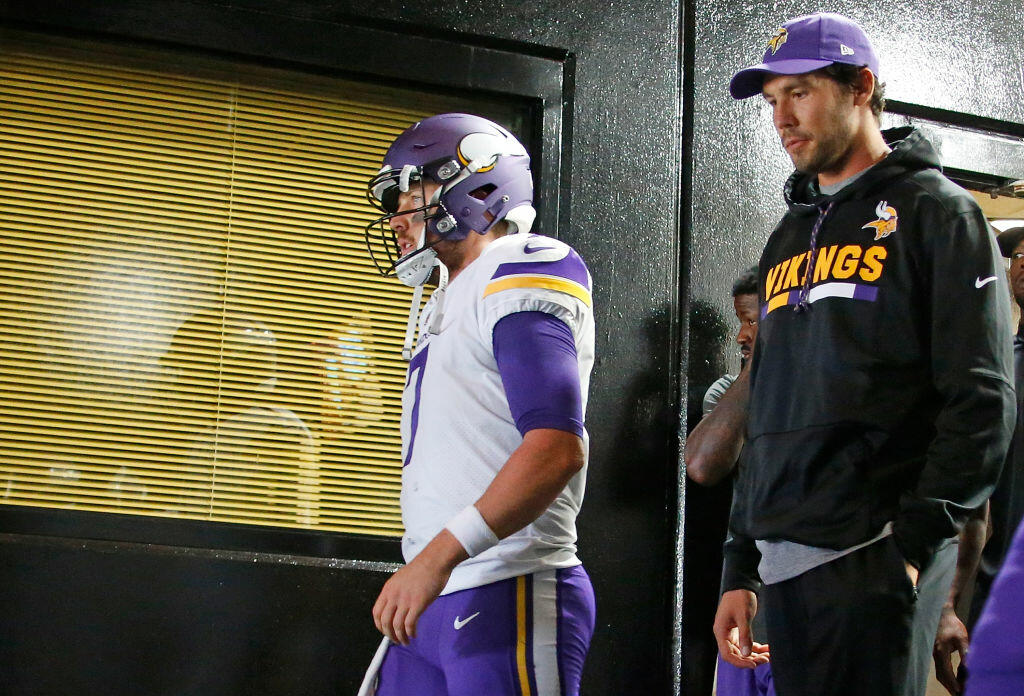 Minneapolis, MN - It was Case Keenum's 369 yards and 3TDs that led the Vikings to victory on the field Sunday afternoon against the Tampa Bay Buccaneers, but it didn't take long after the game for the questions to turn their attention back to Sam Bradford.
Bradford missed Friday's practice last week to head to Florida and get a second opinion from the guy who operated on his knee twice, Dr. James Andrews. Reports surfaced overnight that the second opinion didn't reveal anything further which would leave Bradford's status up in the air week-to-week.
According to Coach Zimmer after the game, that appears to be the case.
"I honestly don't know," Zimmer told the media of Bradford's chances to play next week. "It's day-to-day and we'll go from there."
Keenum's stellar performance should put fans at ease for the time being but it's only a matter of time before Sam is healthy and back on the field. But it sounds like they'll know plain as day when that's the case.
"We knew Sam [Bradford] wasn't going to play an an earlier point this week so we kind of prepped the game plan more towards Case," Mike Zimmer said after the game.
At some point they'll have to prep it the other way, but for now keep doing what you're doing coach!