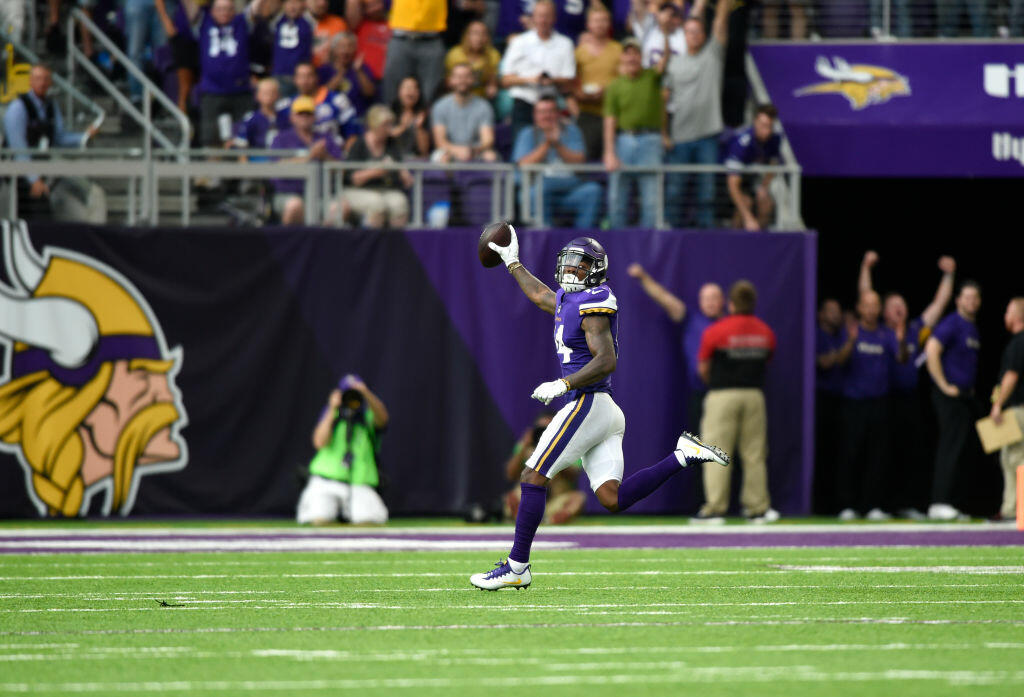 Minneapolis, MN - Heading into Sunday afternoon's game at U.S. Bank Stadium it truly was the tale of two teams. On one side the Tampa Bay Buccaneers were a young up and coming team with a handful of your stars. The were a trendy pic to make a run in the playoffs and were coming off a blowout win against the Chicago Bears just the week before.
On the other sideline were the Minnesota Vikings. Fresh off of a bummer of a loss to the Steelers in Pittsburgh, the Vikings were riding the tepid wave of another injured QB, another backup replacement and a pushing the weight of mistake laden young team.
But it's a good thing they still played the game...
The Vikings came out swinging high and heavy right out the gate with a 7-play, 75-yard drive that led to Dalvin Cook's first career touchdown run. From then on out it truly was the Case Keenum show.
Case's Day would end with 369 yards on 25-for-33 passing, sprinkle on 3 TDs and he passes his way to a 142.1 passer rating.
"You never know what kind of performance you're going to get each week," head coach Mike Zimmer said of his Vikings and Keenum in particular.
Keenum's 369 yards passing were a career high for him and the third highest total for a Vikings quarterback against the Buccaneers.
On the other end of many of Case's passes was wide receiver Stefon Diggs who is starting to make a name for himself around the entire league. Diggs hauled in 8 passes for 173 yards and 2 TDs highlighted by a broken tackle 59-yard touchdown catch and run early in the second half.
Adam Thielen added 98 yards on 5 catches while Dalvin Cook tallied 97 yards on the ground as well while the defense intercepted Jameis Winston three times on the afternoon.
At the end of the day it was a 34-17 Minnesota Vikings victory that left a little bit of a sweeter taste in the mouths of Vikings fans after an ugly loss one week ago.