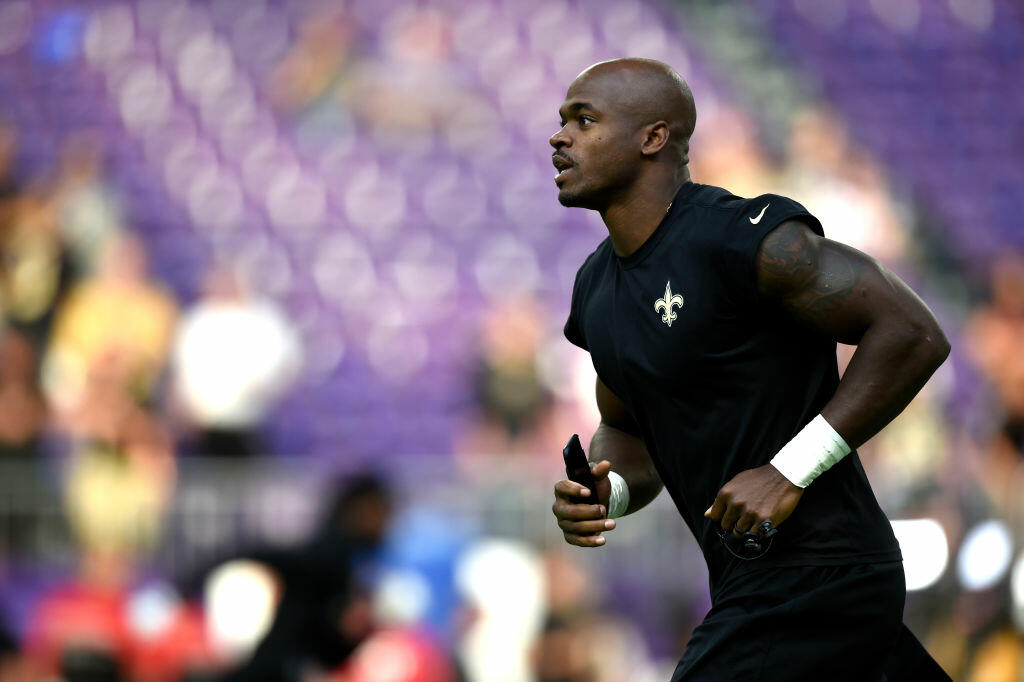 Before you start hating on me just based on the title of this article, just hear me out. It's a hypothetical situation that is highly unlikely but with the timeliness of both situations it cannot be ignored.
Today at U.S. Bank Stadium, it appears that we lost our starting running back as rookie Dalvin Cook went down with a non-contact knee injury crumbling on the field and fumbling the football. ProFootballDoc began the speculation assessing it as an ACL tear just by watching the video out in San Diego. Then you have Ian Rapoport and Tom Pelissero tweeting that their sources are putting it as a full ACL tear. We'll find out for sure tomorrow morning at 11:00 the official results of the MRI as Mike Zimmer takes to the podium.
So let's rewind our Delorean time machine and travel across the pond to London earlier this morning. It was a stinker of a game between the Miami Dolphins and the New Orleans Saints. The Saints came out on top but it was some of the intricacies in the Saints backfield that I want to look at today.
Today's game saw Mark Ingram get the lion's share of the carries, as it has been for most of the season. Safe to say Ingram is set as the starting back in the backfield. Then it was rookie Alvin Kamara who averaged 5.0 yards per carry on five carries on the ground while adding in 10 receptions for 71 yards and a touchdown through the air...then there was Adrian Peterson. Today's line saw Peterson go 4 carries for 4 yards, an average of 1 yard per carry. Unfortunately that wasn't a surprise or an anomaly this year...
CLICK HERE to read the rest of this article at PurplePTSD.com...