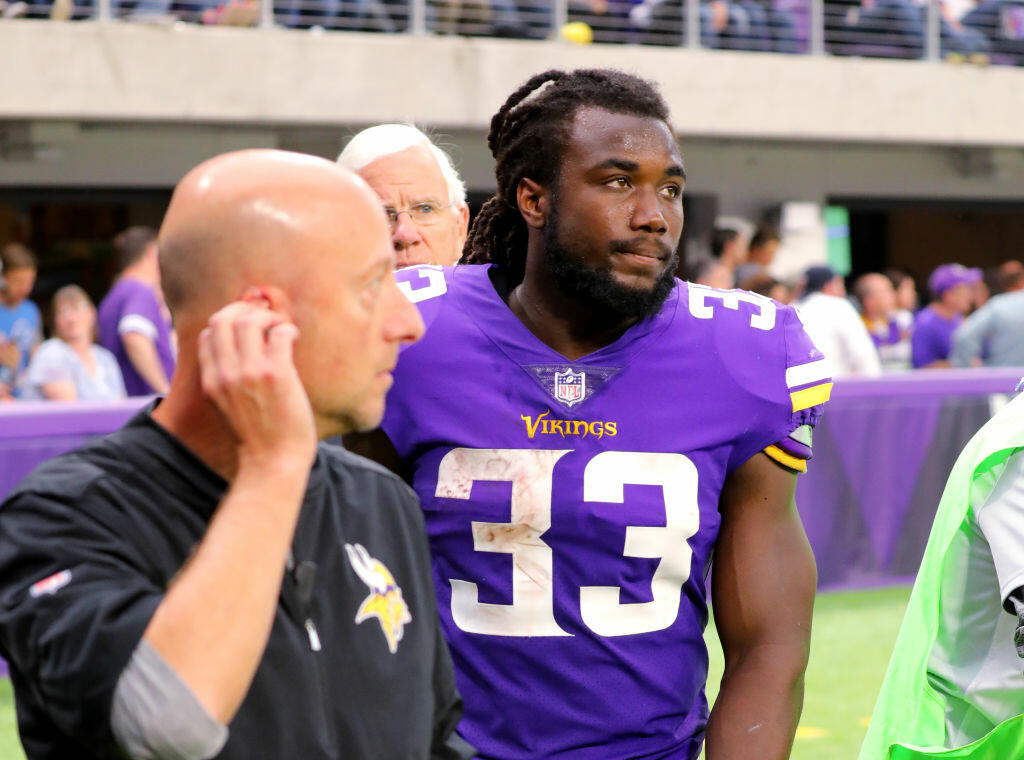 The Minnesota Vikings never real got their mojo on Sunday at home versus the Detroit Lions and once the second half hit, the wheels completely fell off.
But it wasn't all bad early in the game as the Vikings defense was getting pressure on Matthew Stafford and holding the Lions to only a single field goal in the opening frames. Then, right before the half the Vikings moved the ball down the field setting up the second rushing touchdown of Dalvin Cook's young career.
At the half it was Vikings 7, Lions 3 and Minnesota was set to get the ball to start the second half.
That's where the good sort of stopped.
Getting the ball to start the second half doesn't work out so well when you fumble a wildcat handoff between McKinnon and Cook. Then, on the next drive it was Cook who sprinted into the second level only to have his knee give out leading to another fumble.
Cook left the game never to return. His status going forward is unknown.
From there, the Vikings made it interesting up until the final two minutes when another sack sent the ball back the way of the Purple again. Keenum got the ball moving hitting Adam Thielen across the middle and then the surest handed guy on the team fumbled, Lions recover, victory formation, game.