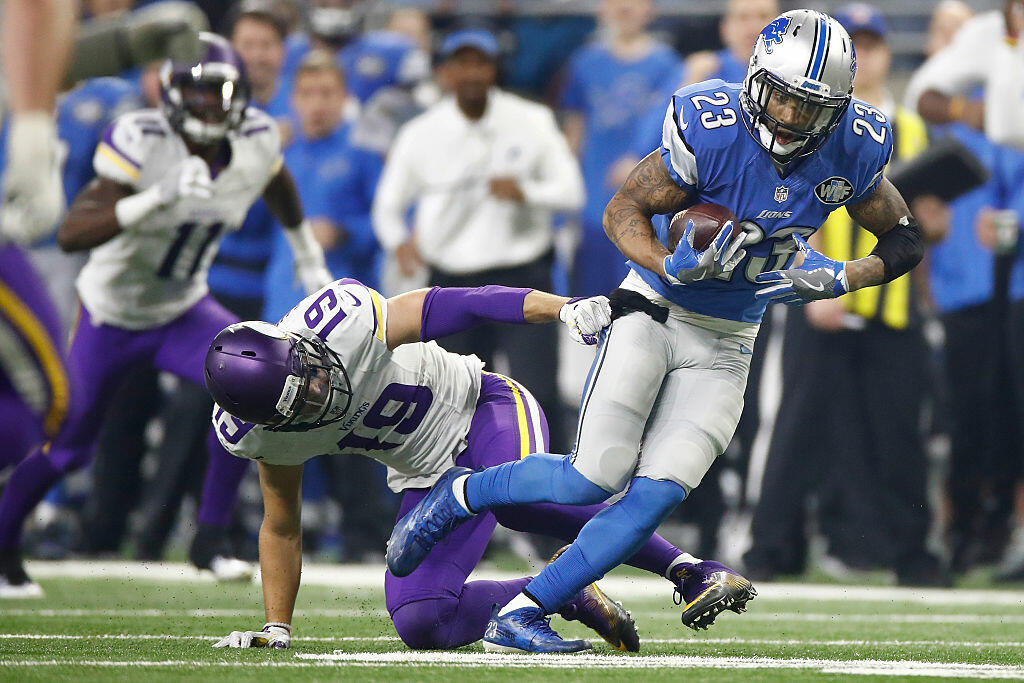 He's been one of the surest options for the Minnesota Vikings all season long, that's why it was so surprising to see Adam Thielen fumble on the Vikings final drive late in Sunday's game against the Lions.
Already with 5 catches for 59 yards on the day, Thielen turned up the field as the Vikings were giving it one final go at a game-tying touchdown late in the fourth quarter. He zigged left, but the defender, veteran CB Glover Quinn zigged right with his hand and punched the ball out and onto the U.S. Bank Stadium turf.
"I just dropped the ball," Thielen said in the locker room after the game. "I tried to turn up the field and he got behind me. That's football man, you've got to make those plays and you've got to secure the ball."
On the day the Vikings had three turnovers, something that they've been able to avoid in recent tilts.
"Sometimes you just have those days," tight end Kyle Rudolph said after the game. "Guys aren't trying to put the ball on the ground, they're trying to make plays to help our team win games. Sometimes that happens."
Going forward, ball security and winning the turnover battle is clearly going to be a point of emphasis no matter who you ask. The words of the coach echo through the team as Thielen says.
That's something that we talk about, it's definitely something that we'll key in on moving forward. You take care of the football and good things happen.
You can listen to Adam Thielen's postgame interview with the media in the player below...