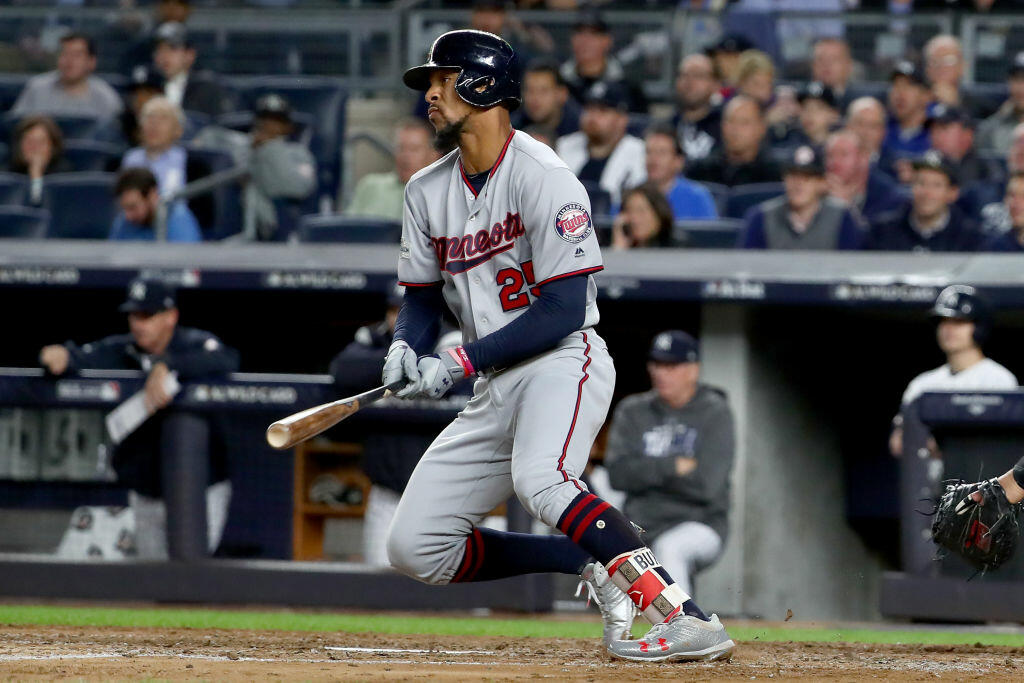 NEW YORK -- Minnesota Twins center fielder Byron Buxton exited the American League wild-card game against the New York Yankees on Tuesday due to upper-back tightness.
Buxton was lifted after the top of the fourth inning, and the injury was announced an inning later. He was replaced by Zack Granite.
In the bottom of the second inning, Buxton crashed into the center field fence with his back to take away an extra-base hit New York's Todd Frazier, and he appeared shaken up while making the catch.
Buxton was 0-for-2 before exiting. He tied the game at 4-4 when he hit an RBI grounder in the third against David Robertson.
Buxton batted .253 with 16 homers and 51 RBIs in 140 games during the regular season. He also was successful on a major-league-leading 96.7 percent of his stolen base attempts, the best ratio in Twins history.
Copyright © 2017 TTWN Media Networks LLC