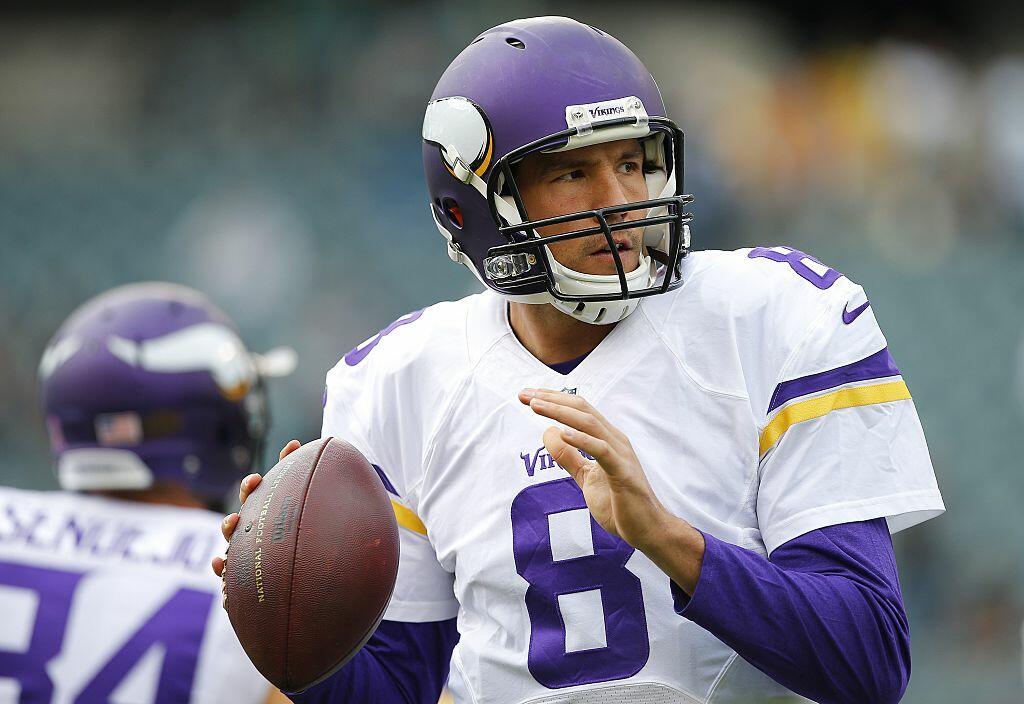 Eden Prairie, MN - It's now been 24 days since Sam Bradford last suited up as the starting quarterback for the Minnesota Vikings. The time since then has been a mixture of resting, testing and rehabbing the unofficial bone bruise incurred on the team's opening night game against the Saints.
Three weeks ago they tested it and he wasn't able to go. Two weeks ago, it was much of the same. A test and too much pain to tolerate. Last week was different. Bradford was given some time away from the team to rest and heal. Today is the day that the team hopes he'll be able to return to the field no worse for the wear and show up again on Friday morning ready for his first consecutive day of practice in nearly a month.
"I anticipate that he will [return to practice today]," head coach Mike Zimmer said Thursday. From there, "if he's ready to play, we'll play him."
Meanwhile it's been an up and down experience for reserve quarterback Case Keenum who has played in three games this season with only one of them being a successful effort. Still, he remains even keeled and ready to go if he is indeed called upon to make a fourth consecutive start Monday night in Chicago.
"My preparation is the same," Keenum told the media from the locker room on Thursday. "My mindset is that I'm going to start, whether I am or not that's how I prepare. That doesn't change whatever week it is, whoever we're playing and what day we're playing."
The Vikings have an extra day of rest for Bradford or preparation for Keenum as they play Monday night in Chicago.
LISTEN to Case Keenum discuss his preparations for facing the Bears in the audio player below...