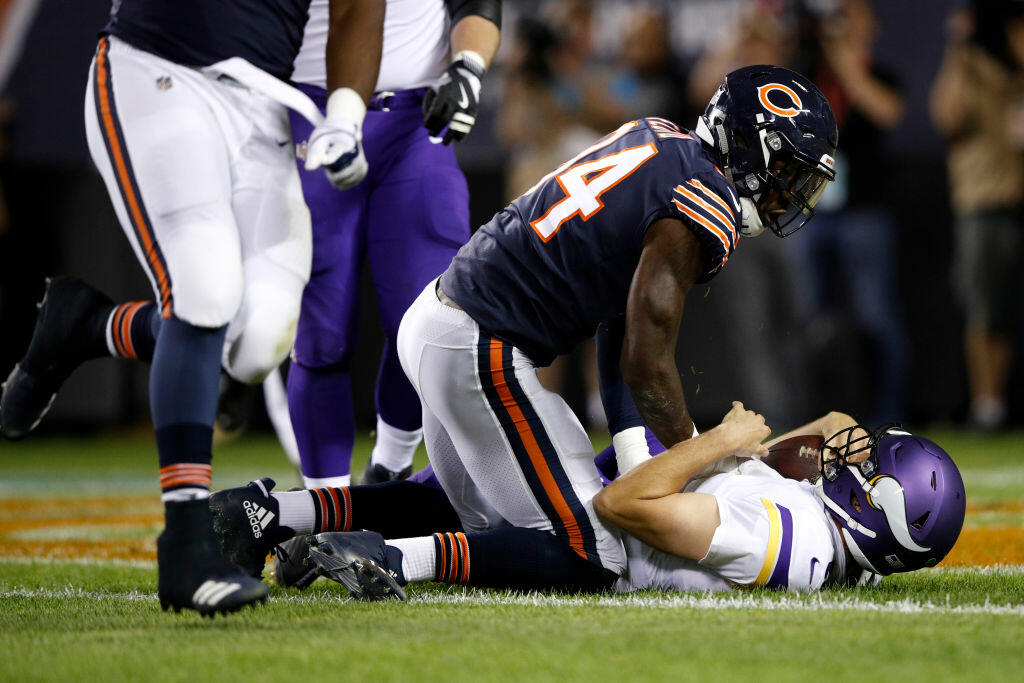 This article was originally posted to PurplePTSD.com
So Sam Bradford made his triumphant return last night on a National Stage versus the Chicago Bears for Monday Night Football.
He probably wishes he hadn't.
There was a theory gaining traction over the past few weeks that one factor playing into the idea of Sam Bradford missing three straight weeks was coming from the quarterback's camp. The idea was surrounding a thought that his agent, his family, his conscience started speaking up to protect his contract value. Prior to last night, the last time we saw Sam Bradford on the field he was throwing for 346 yards and 3 touchdowns versus the New Orleans Saints. It was quite literally, the best game of Sam's career. But he injured his knee sometime during the second half. So the argument then became that he may be protecting himself to protect his value come contract negotiations because playing at anything less than 100% would tarnish what could be a big, final contract in his already lucrative NFL career.
But then he was cleared, somehow, last night and it didn't go well.
In the first half Bradford struggled his way to 5 for 11 passing for 36 yards, a passer rating of 53.6 and was pulled just before the half never to return.
It was a weird juxtaposition assuming that he will miss at least this coming Sunday's game against the Green Bay Packers and it forces us to ask the question, what does the future hold for Sam Bradford in Minnesota?
Let's start with the short-term. There's is no way that Bradford will even be jostled around as an option this week against Green Bay. I'll be completely shocked if he even pops up as a limited participant in practice this week. After what was displayed on national television last night there's no competitive advantage to be had in an attempt to trick the Packers into preparing for Bradford to start. It will be Case Keenum and all that he does or doesn't bring to the table that Mike McCarthy prepares his team to slow down...
CLICK HERE to read the rest of this article at PurplePTSD.com...