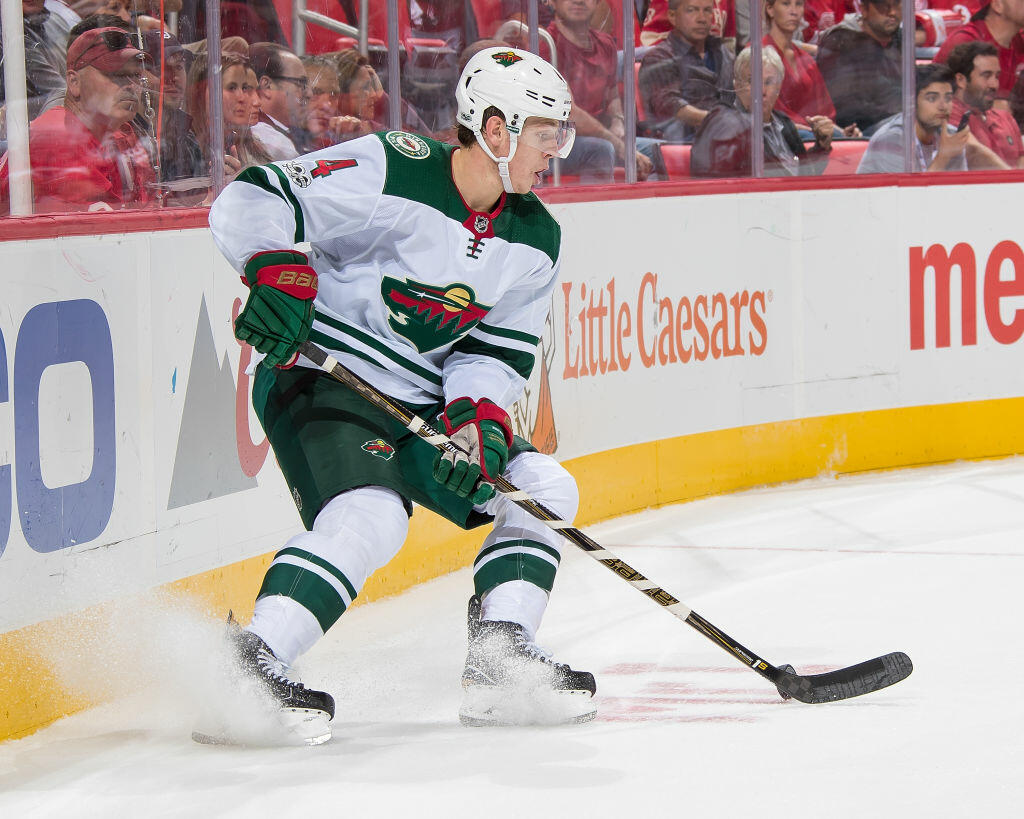 SAINT PAUL, Minn. - Minnesota Wild General Manager Chuck Fletcher tonight announced the National Hockey League (NHL) club has recalled defenseman Mike Reilly from the Iowa Wild of the American Hockey League (AHL) and reassigned forwards Christoph Bertschy(pronounced Burr-chee), Landon Ferraro, Luke Kunin (pronounced KUHN-in)and Zack Mitchell to Iowa. Reilly, 24 (7/13/93), has tallied two assists in three games with Minnesota this season averaging 11:19 in TOI/game. He was assigned to Iowa on Oct. 13 and collected a goal and three shots in Iowa's 7-4 loss at Rockford on Saturday. The 6-foot-2, 195-pound native of Chicago, Ill., has totaled 10 points (2-8=10) in 49 career NHL games with the Wild.
Bertschy, 23 (4/5/94), was recalled on Oct. 13 and recorded four penalty minutes in Saturday's 5-4 overtime loss to Columbus. The 5-foot-10, 186-pound native of Fribourg, Switzerland, has recorded one assist in nine career NHL contests with the Wild.
Ferraro, 26 (8/8/91), was recalled on Oct. 13 and tallied a goal and two shots in Saturday's home opener against Columbus. The 6-foot, 180-pound native of Trail, British Columbia, owns 12 points (7-5=12) and 29 PIM in 76 career NHL contests with Detroit, Boston and Minnesota. Kunin, 19 (12/4/97), was recalled on Oct. 13 and made his NHL debut Saturday against Columbus and logged 13:53 in TOI. Mitchell, 24 (1/7/93), was recalled on Oct. 13 and recorded his first career NHL point with an assist in Saturday's game against Columbus. The 6-foot-1, 196-pound native of Orangeville, Ontario, has one assist in 12 career NHL games with Minnesota.