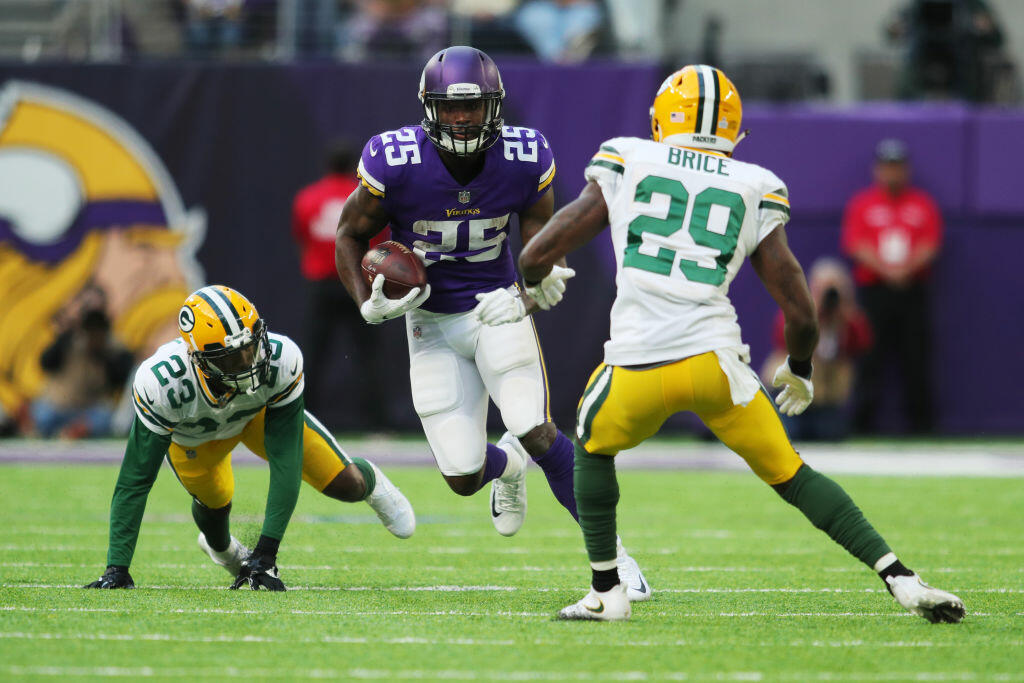 The Minnesota Vikings had a clear game plan coming into today's game, Pressure Aaron Rodgers. It's the tactic that led the Vikings to a Week 2 victory at home against the Packers last season and ultimately it's what led them to the 23-10 win today as well.
Although, it wasn't part of the plan to knock him out of the game with a broken collarbone, potentially ending his season. Though, it did change the trajectory of the day.
At the time of the Rodgers injury, it was 0-0. The game obviously ended up favoring the Vikings 23-10 but it was the other numbers that prove how dominant it became.
The Vikings dominated plays, time of possession, yards and then ultimately points.
Harrison Smith was all over the place notching 5 tackles, 1.5 sacks, 2 passes defensed and an INT. Rhodes got a pick, Waynes got a Pick...Joseph, Giffen and B-Rob got in on the sack game. It was a dominating effort by the defense that held Hundley to 157 yards and the Packers run game to only 72 total yards.
On offense, Case Keenum continued rolling filling in for Sam Bradford. At the final whistle Keenum was 24-38 passing for 293 yards, 1 TD and 1 INT a passer rating of 78.7.
The Vikings are now seated on top of the division as the Lions are trying to fight their way back from a big deficit against the Saints.