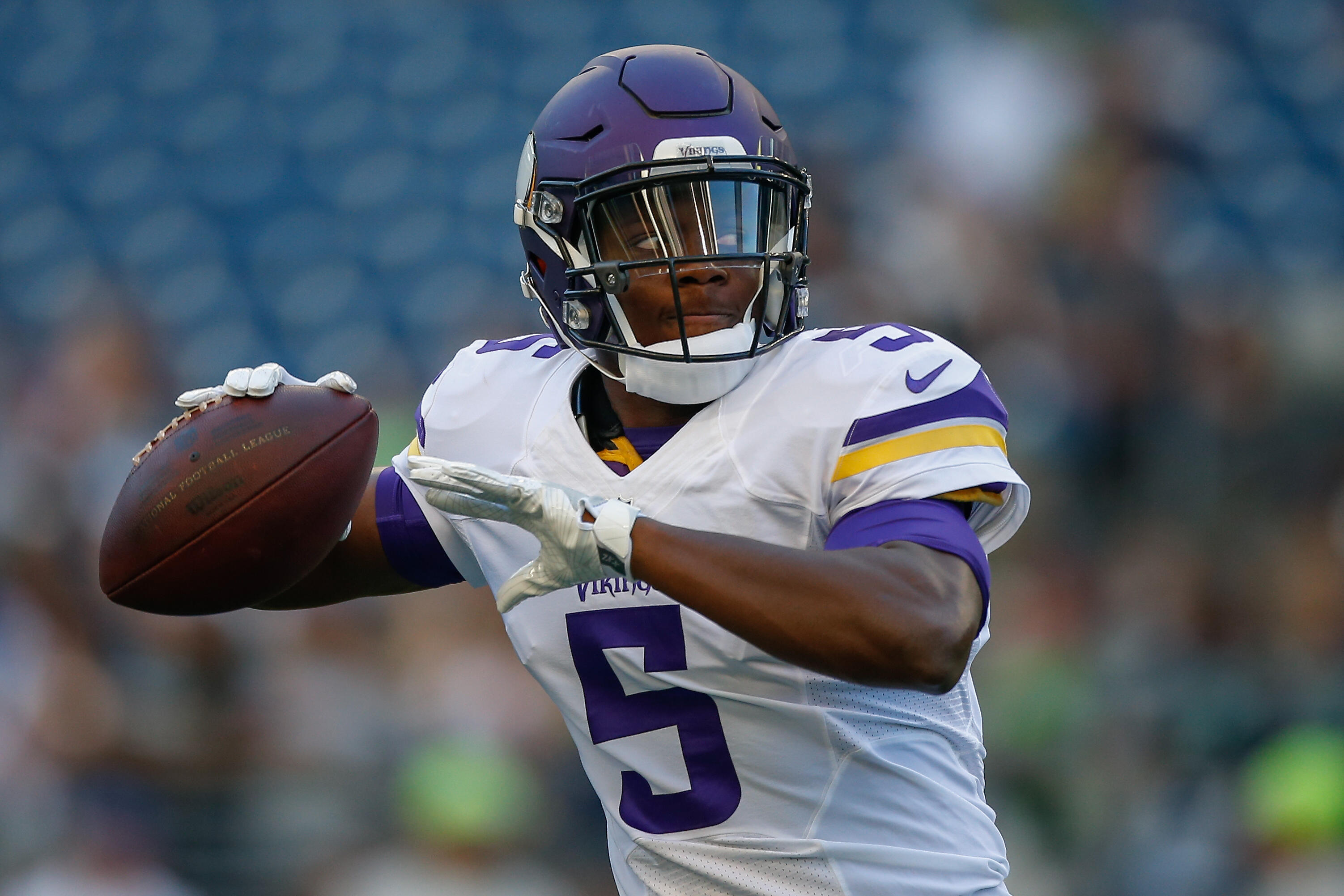 According to Chris Mortensen, Teddy Bridgewater has been medically cleared to return to practice with the Minnesota Vikings.
Bridgewater met with his surgeon this morning and got enough of a clean bill of health to be cleared to return with the team.
To be clear, that doesn't mean he's back as the starting quarterback, just that he can join his team on the field and work himself back into playing shape. From there, the Vikings have to make a decision in the next three weeks whether to activate Teddy to their 53-man roster or to leave him inactive for the rest of the season.
There's a lot to be learned from the next few weeks and the rest of the season for the Vikings who presently have ZERO quarterbacks under contract for the 2018 season. It wasn't that long ago that Teddy was thought to be the quarterback of the future for this team. Then the knee injury put all of that in severe jeopardy.
It might behoove the Vikings to work Teddy back into the fold as a backup QB for Case Keenum with the opportunity to take that job depending on how things play out. You sort of need to know what you have or don't have with that reconstructed knee.