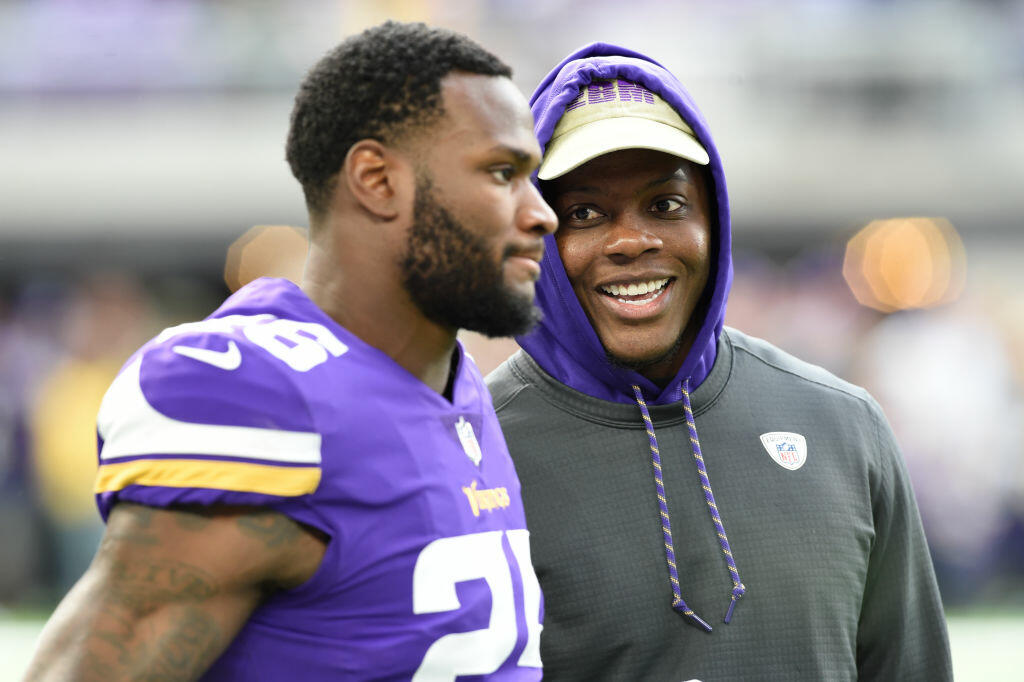 Today's the day for injured Vikings quarterback Teddy Bridgewater. More than a year after injuring his knee and undergoing surgery for repair, Bridgewater was set to meet with his surgeon today to be evaluated for a potential return from the PUP list as early as today.
Reading between the lines on an out of the blue tweet from Teddy this morning that simply said "Thank you", one could assume the tweet and the evaluation might be related.
From here, the Vikings have three weeks to decide whether or not to activate Teddy for the rest of the season. Zimmer will talk today and we might be able to chat with Teddy coming up soon as well.