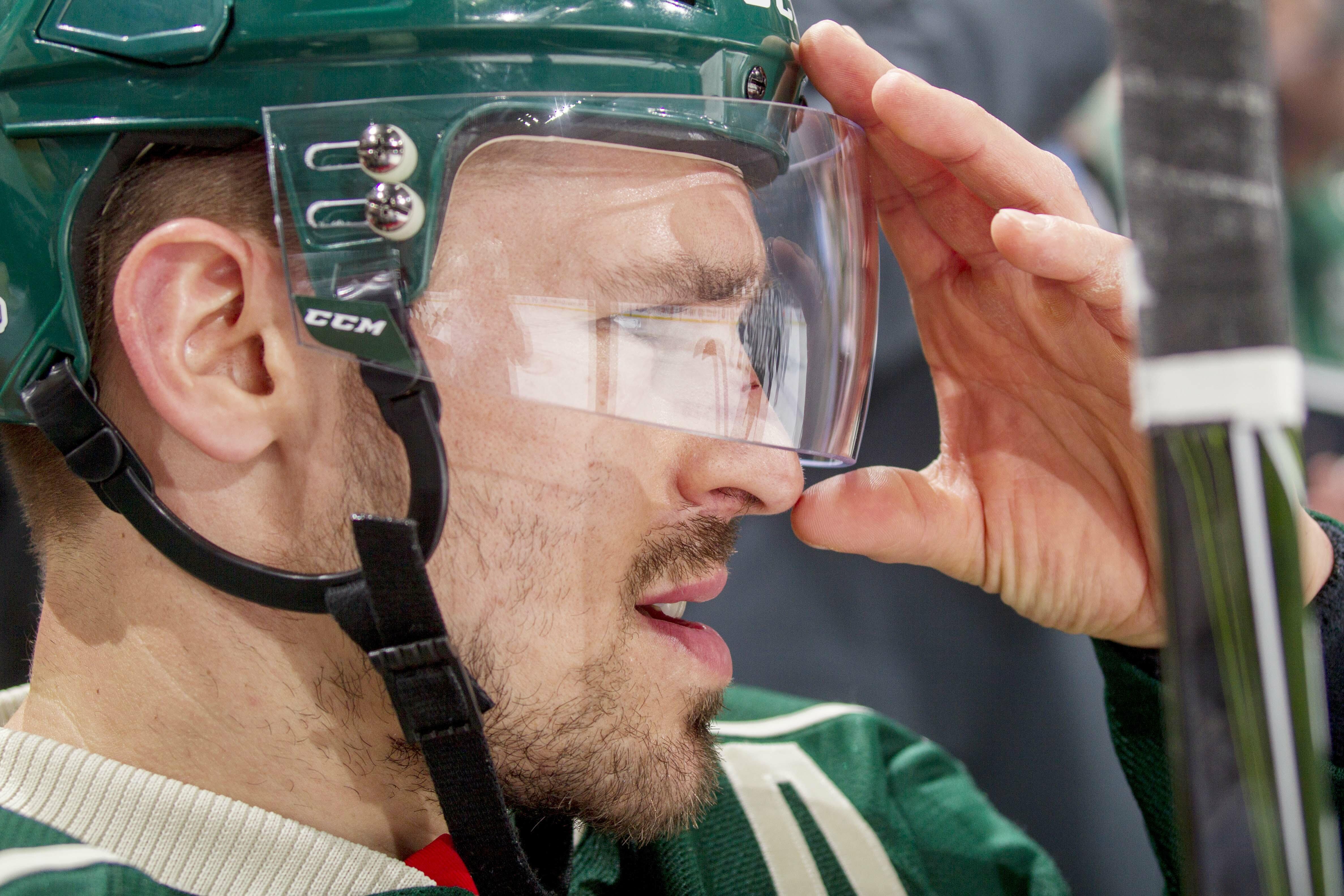 Zach Parise was back at Minnesota wild practice today after missing time earlier this year with a back injury but his stint on the ice didn't last all that long.
Already short-handed, the Wild started practice with 9 forwards including Parise. When Parise had to leave the ice never to return, they were left with 8. In fact, Wild coach Darby Hendrickson who suited up today to practice with the team was thrown to the gauntlet after Parise left.
According to friend of the FAN Michael Russo, head coach Bruce Boudreau did confirm that Parise suffered a "setback" today. Russo also noted that general manager Chuck Fletcher said Parise's departure was unplanned and "we'll see what that means".
Either way, it doesn't look good for the star forward who opted to avoid back surgery last season and has been hampered ever since.