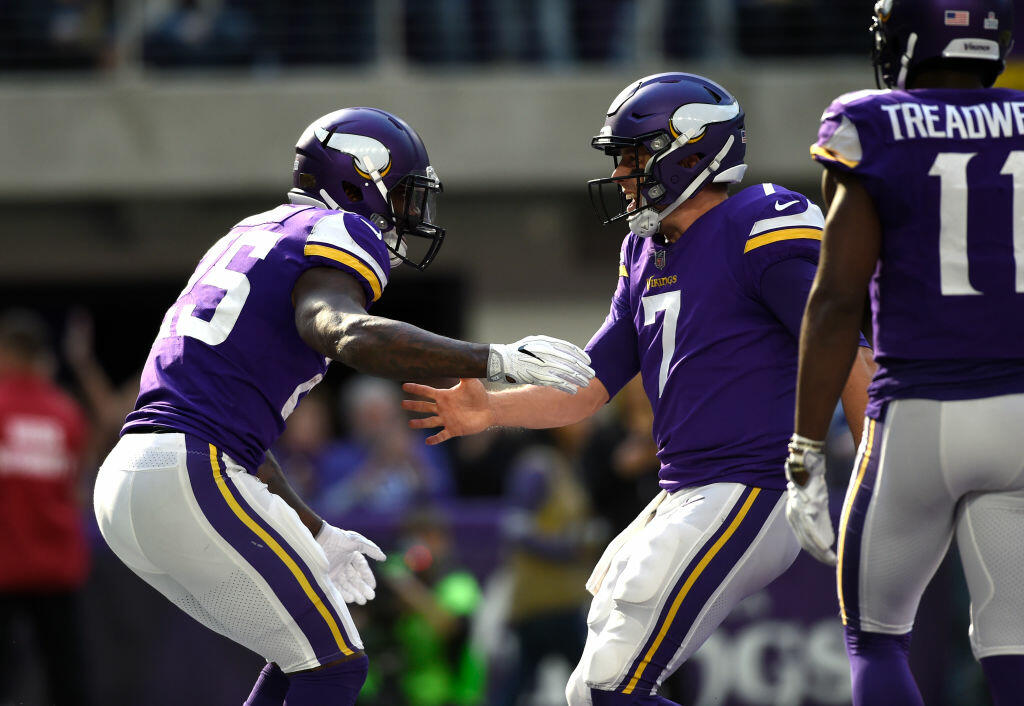 It was touted as a defensive battle before the game and by the time the game actually took place on the U.S. Bank Stadium turf that's exactly wht we got. Well, sort of.
You could call it a defensive effort or your could call it two poor performances from struggling offensive units. I think I would go with the latter.
The Ravens brought that stench filled offensive into Minnesota after seasoning it throughout the past few weeks. It was exactly as it was billed. For the Vikings though, Case Keenum's struggles and the team's issues with putting points on the board kind of came out of nowhere.
If you're a fan of kickers through, this was the game for you.
Vikings kicker Kai Forbath was 6-for-6 on the day with a couple kicks from beyond fifty yards (51, 53) and Justin Tucker was 3-for-3 with a 57-yarder to his name.
On the ground Latavius Murray eclipsed 100 yards for the first time in his Vikings career with 113 yards and found the endzone for the first time as a member of Minnesota as well.
The only other touchdown in the game came with no time remaining on the clock as Joe Flacco hit Chris Moore as the clock ran out pushing the final score to 24-16 in favor of the Vikings.