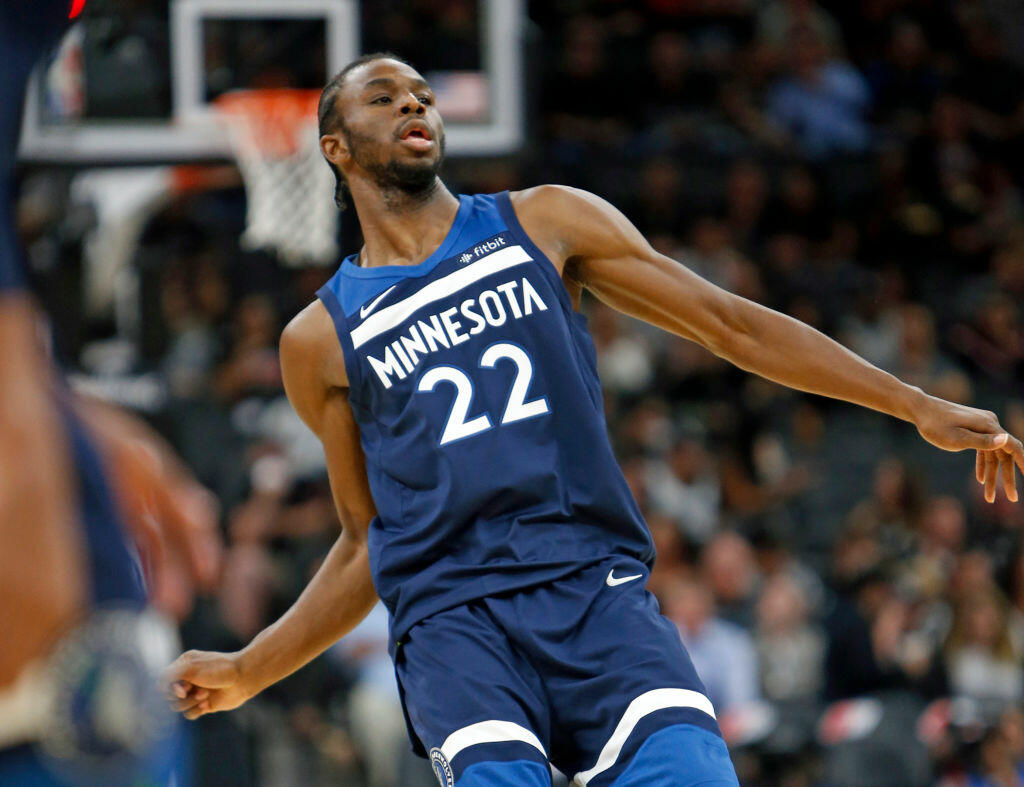 OKLAHOMA CITY -- Andrew Wiggins hit 3-pointer as time expired to trump Carmelo Anthony's late triple and lift the Minnesota Timberwolves to a 115-113 win over the Oklahoma City Thunder on Sunday.
Wiggins and Karl-Anthony Towns led Minnesota (2-1) with 27 points apiece. Towns also grabbed a team-high 12 rebounds. Jeff Teague added 19 points and nine assists.
Anthony finished with 23 points, including his basket with five seconds left, as the Thunder took their second consecutive loss.
Coming off one of his worst shooting performances in a loss to the Utah Jazz, Russell Westbrook shook off a slow start Sunday night to score 31 points, hand out 10 assists and nearly help the Thunder come back from a dismal start.