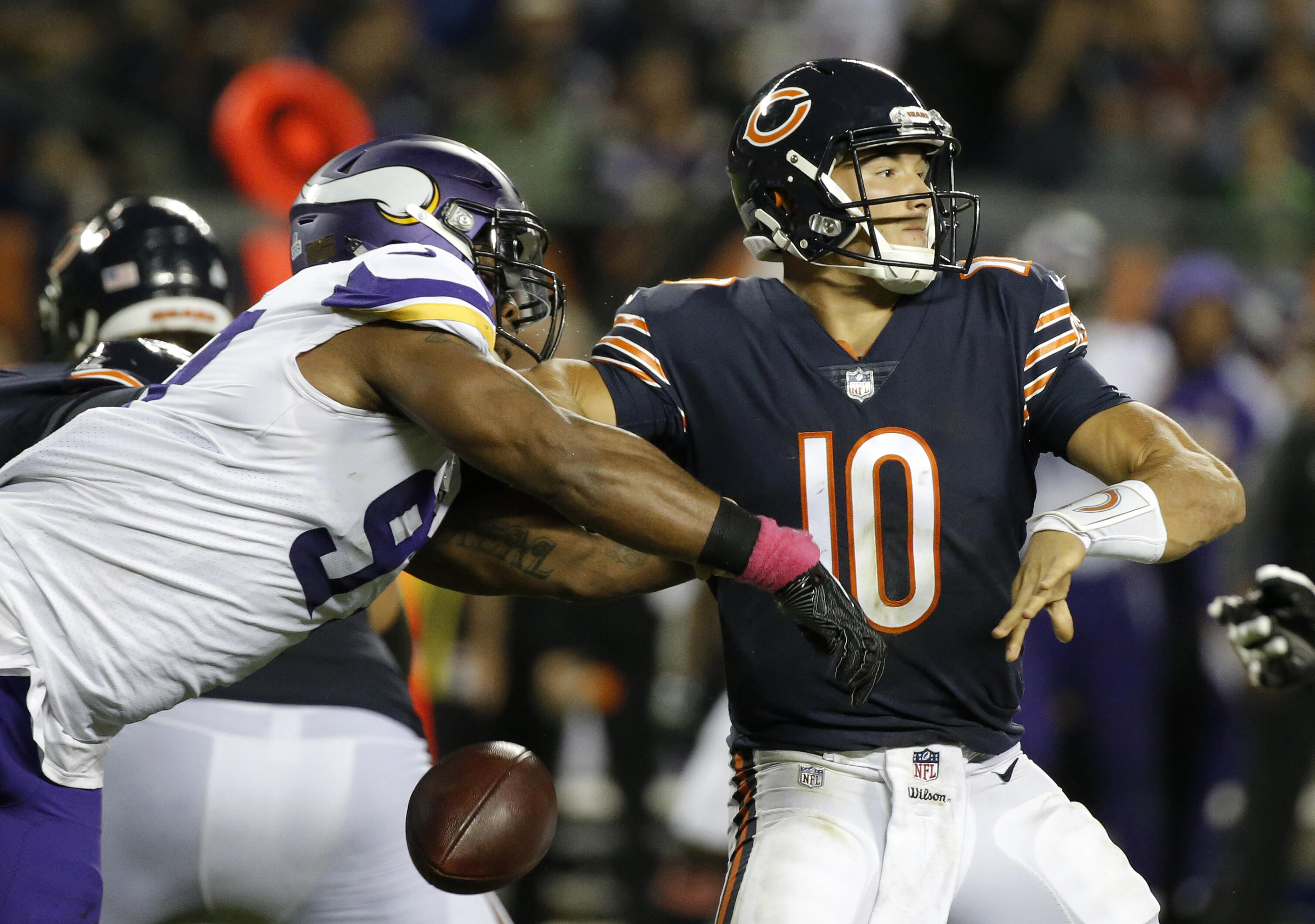 Eden Prairie, MN (November 2, 2017) – Vikings defensive end Everson Griffen has been named NFC Defensive Player of the Month following his performance during the month of October.
Griffen recorded 6.0 sacks in a five-game span during the month of October to lead the NFC. The eight-year veteran has recorded a sack in all eight games this season, tying a franchise record for consecutive games with a sack held by Jim Marshall (1969) and Jared Allen (2011). Among all NFC defensive ends, Griffen tied for the most forced fumbles (2) and had the second most tackles (18) during the month.
This award marks the second time the two-time Pro Bowler has been named the NFC Defensive Player of the Month, also earning the honor in October of 2014. Griffen becomes the second defensive end in team history to win the award twice, joining Pro Football Hall of Famer Chris Doleman.
The former University of Southern California Trojan has 10.0 sacks on the season, tied for second in the NFL, giving him double-digit sacks for the third time in his career after registering 12.0 in 2014 and 10.5 in 2015. Since becoming a full-time starter in 2014 Griffen has totaled 40.5 sacks, the only defensive end in the league to have at least 40.0 sacks in that span.
Griffen has helped the Vikings defense rank third in yards per game allowed (282.1) and fourth in points per game allowed (16.9) in 2017.