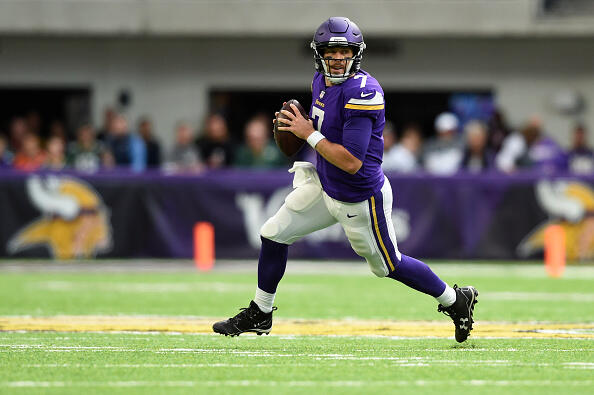 After being activated to the 53-man roster on Wednesday morning the attention surrounding Teddy Bridgewater quickly shifted to what exactly does that mean?
The designation of "active" didn't necessarily mean that Teddy was ready to play, only that they saw a window in the near future where it would be beneficial to have him on roster and available to be thrown in. At least that was the thought leading up to head coach Mike Zimmer's press conference late Wednesday morning.
It was an out of character move for Zimmer but he announced during his presser that Case Keenum would be the starter for the Vikings this coming Sunday against the Redskins in Washington. He then noted that Bridgewater is indeed ready to play and would "dress" for Sunday's game serving as the team's backup quarterback if only for a week.
That would mean that barring any setbacks to either Keenum or Bridgewater, Kyle Sloter will be inactive this weekend leaving Teddy as the lone hope if Case were to go down at any point against the Redskins.
As for Keenum, he too met the media and it was the same old broken record from him. He will continue to prepare as the starter until he is told that he is no longer serving in that capacity.