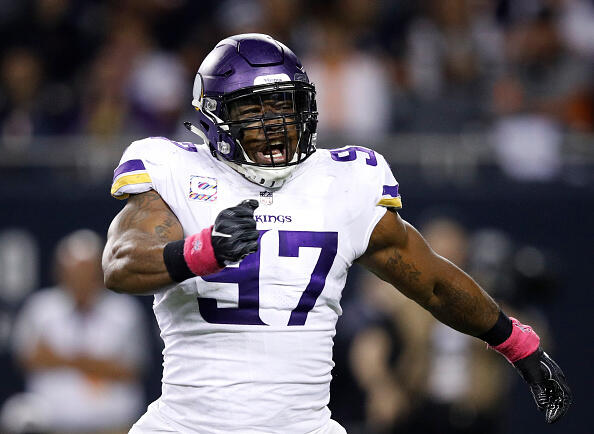 Vikings defensive end Everson Griffen was a late scratch last week against the Washington Redskins with a foot injury. With that, Griffen's streak of eight consecutive games with a streak appeared to have come to an end.
Reaching out to league contacts, that streak did in fact die...but it didn't die at the same time.
According to the league, Griffen's present consecutive games with sack streak will continue for his own personal career accolades, but since he missed last week's game in Washington and subsequent sacks will not count towards pursuit of the sack record in consecutive team games.
It's a distinction with only the smallest of differences but it does mean that Everson's pursuit of (some) history is still alive.
Sitting at eight games played in a row with a sack, Griffen is sitting two games behind the present record holders Demarcus Ware and Simon Fletcher who each had ten played games straight with a sack, each of which spanned two seasons.
Griffen is expected to play Sunday against Jared Goff and the Rams and he isn't the most interested in talking about the streak anymore instead turning his attention today to fighting for a team win and improving to 8-2 on the year.