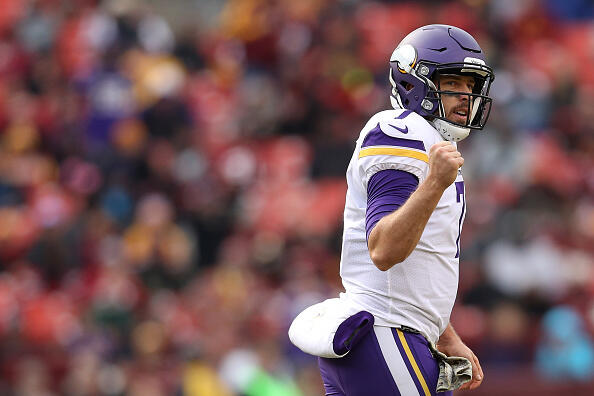 It wasn't too much a surprise, but given the seemingly miraculous return to the football field for quarterback Teddy Bridgewater last week there was still a little to be left to the imagination regarding the Vikings starting quarterback. But we'll have to wonder no more.
Wednesday morning at Winter Park, head coach Mike Zimmer confirmed his plans for Case Keenum to start this Sunday's game against his former team the Los Angeles Rams.
On the season Keenum has started 7 games for the Vikings, playing in 8 total. He's completed 64.9% of his passes throwing for 1,914 yards, 11 touchdowns and 5 interceptions but he's led the team to an overall win/loss record of 5-2.
The idea remains that Zimmer has told us in the past that Teddy will be in at quarterback sometime this season. What remains unknown is that if Case continues to play like he did last week on the road, that opportunity might only come in the back end of a blowout game late in the season.
Until he completely blows it, it would appear as if the starting quarterback position is Case Keenum's.