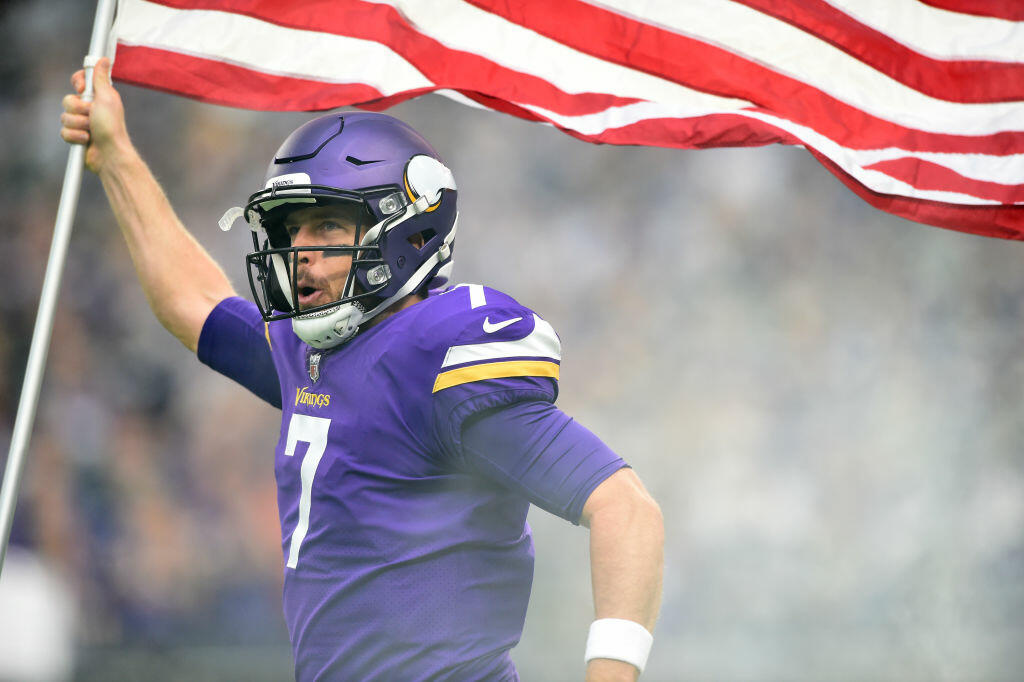 The Vikings did something today that shouldn't have been necessary.
Heading into Sunday's game against the 7-2 Rams, the 7-2 Vikings were underdogs. They didn't have all the national hype and hoopla that the Rams came to town with...they should have.
The narrative all week was about the "high flying Rams" and the "unproven Vikings." Well, today they answered the call. It the way that the Vikings like it too. They flew under the radar all week long and come Sunday they stuck it too the "high flying Rams".
The Rams averaged 32.9 points per game heading into the game today. The Vikings held them to 7. The Rams allowed only 18 points per game heading into this week. The Vikings scored 24 (and it should have been 30 but for two missed FGs).
It's exactly how the Vikings wanted it. Earlier this week I asked Kyle Rudolph how he felt about the the national attention falling on the Rams and off of the Vikings. His response was short and sweet, "That's exactly how we want it."
It was the same for Case Keenum.
Replaced by Goff in LA a year ago, all the doubts in the world were placed on Case Keenum while Jared Goff was the shiny new NFL toy. Keenum finished the day 27/38 passing for 280 yards and a TD, a passer rating of 100.8 on the day.
The Vikings improved to 8-2 on the season and with the Eagles playing SNF tonight, and the tie-breaker over the Saints who nearly suffered a loss to Washington, they solidly are sitting as the #2 seed in the NFC.
Anybody still doubting this Vikings team?