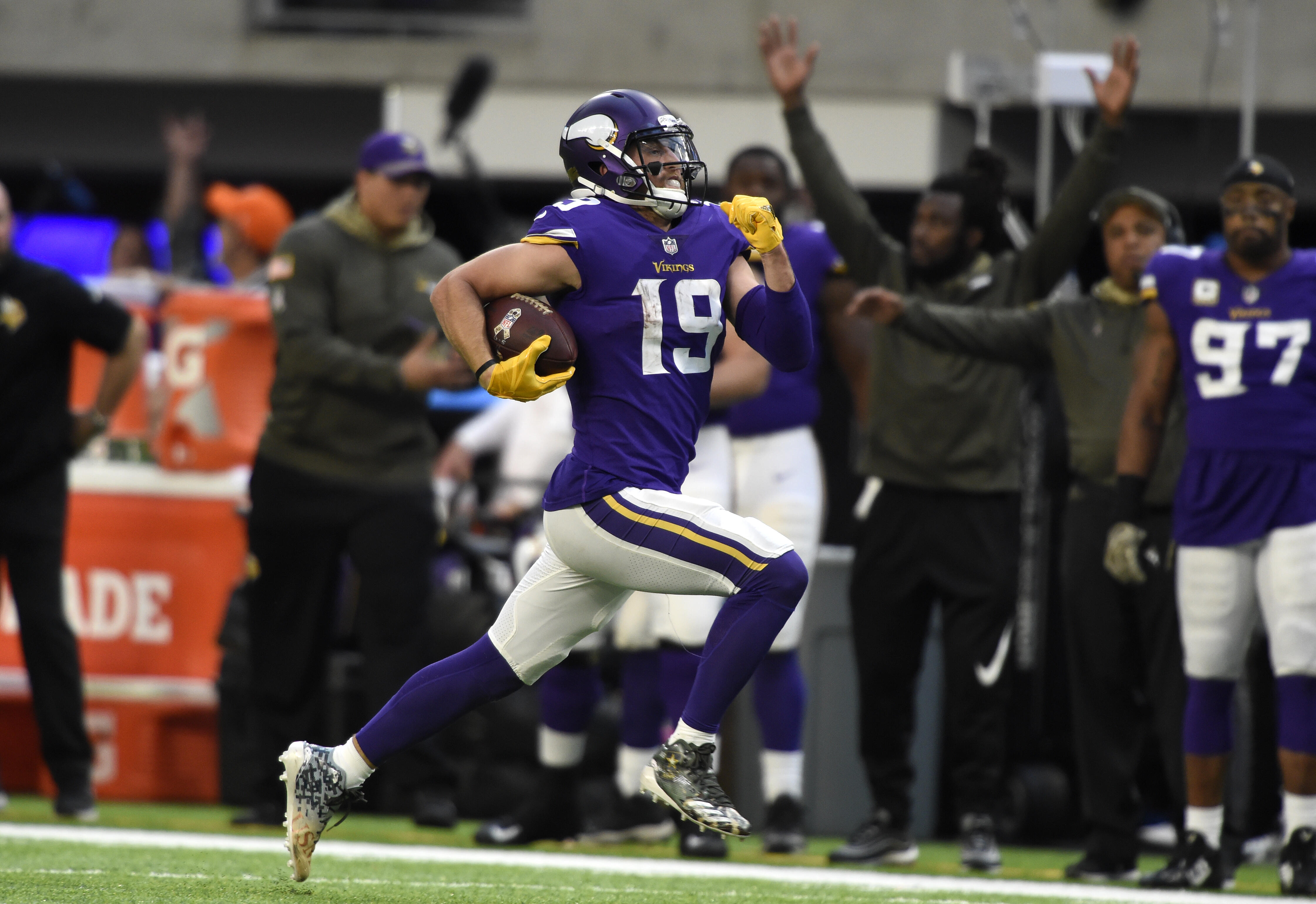 Adam Thielen is having himself a season. I'm not just talking about the kind of season that an undrafted player out of a Division II college should be happy with, but the kind of season that anybody, even the all-time greats should be happy with.
FORESHADOW: That's not the last time that Adam Thielen will be compared to an all-time great in this article.
Through the first 10 games of the 2017 season, Adam Thielen has 62 receptions for 916 yards and 3 touchdowns (that's three in his last three games btw). With a few teams yet to play today that's good for second in the league only behind Antonio Brown who has 1,026 yards on the season.
Sit tight, cuz this next comparison is bonkers.
According to @NFLResearch on Twitter, Thielen just became only the second wide receiver in Vikings history with 900 yards through the team's first ten games. The other, Randy Moss.
Okay, now remind yourself the scenario here. When Randy Moss took the NFL by storm in 1998, Adam Thielen was eight years old. There's no doubt he was tossing the football around the front yard of his families Detroit Lakes, MN home pretending to be Randy Moss. We all did, all of us Minnesota kids who fell in love with football thanks to Randy Moss and the '98 Vikings.
Fast forward to today and Adam Thielen IS Randy Moss...well sort of. There's a bit more longevity and career accolades for Moss but Adam is only 27 years old and the future ahead of him is SUPER bright.
"Obviously, Randy [Moss] is an idol of mine," Thielen said after the game. "[He's a guy who made me want to play the game and want to play receiver...I have a lot of respect for him. But I'm not really even thinking about stats right now, just trying to win games."
My skills never got me out of the backyard, his have him down in the record books with Randy Freaking Moss!
[Sigh]
Listen to Adam Thielen's postgame media scrum in the player below...