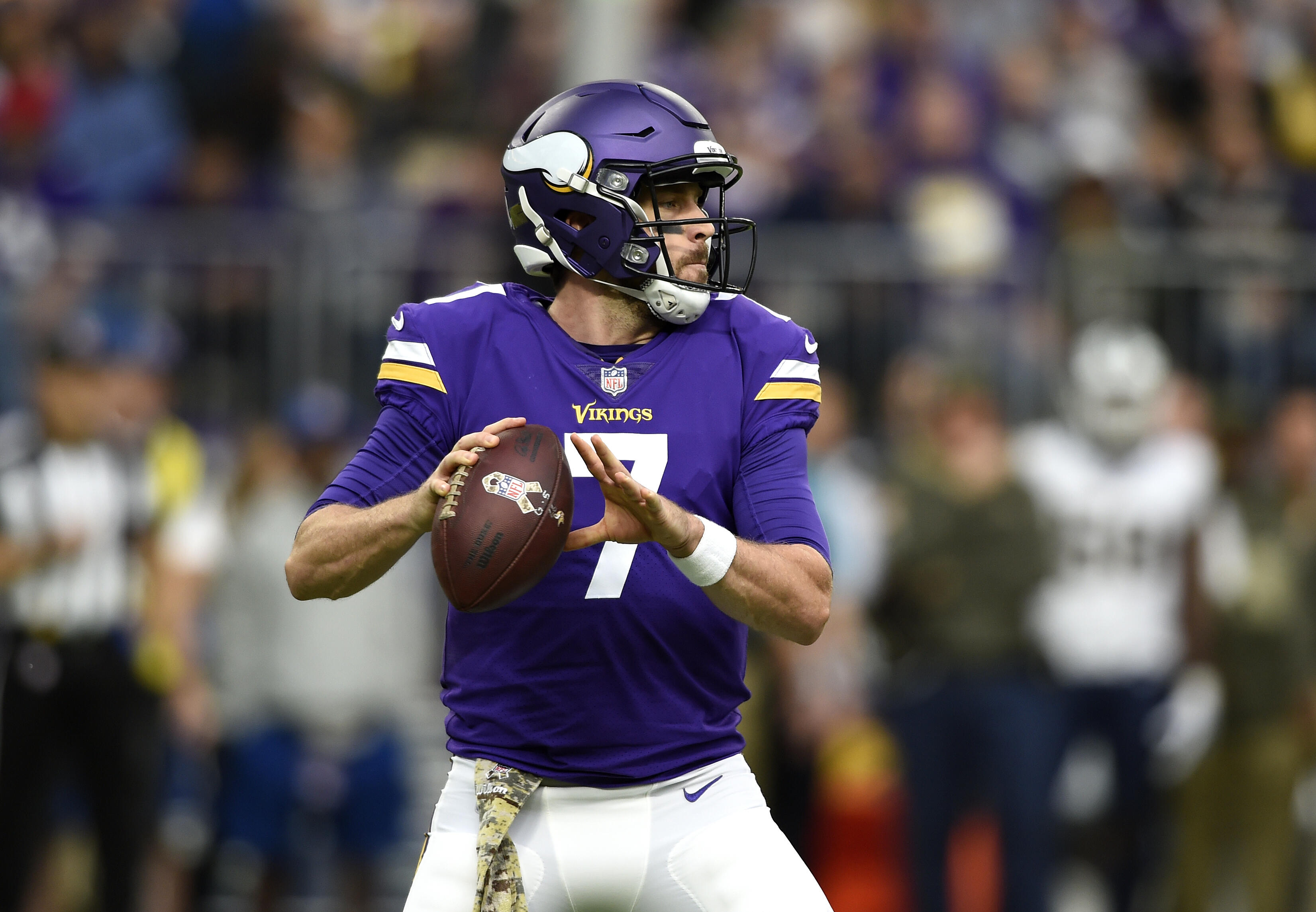 I shouldn't have to start this blog out with this caveat, but words no matter how flattering get misconstrued as negative, so let's get it out of the way.
I love Teddy Bridgewater. He's great, he really is. Great in the community, great in the locker room, great with the other quarterbacks, he's great all around and he's probably, maybe the future quarterback of this team.
There, I said it. Now let me say this. Teddy might be the future quarterback for the Minnesota Vikings, but that future will not be in the 2017 season. The argument is done, done for the season, this is Case Keenum's team.
It's true, he was brought here to be a backup quarterback. That said, what's he's done on the field this year is pinning Keenum as nothing short of an MVP candidate, let alone the starting quarterback of this team. I'm not kidding either.
Today at U.S. Bank Stadium, Keenum led the Vikings to a win over a really good defense. Heading into the day, the Rams had allowed an average of 18.0 points per game to their opponents on the year. Today, Keenum and the Vikings scored 24 points and it should have been 30 points. Case finished the day completing 71% of his passes, gaining 280 yards and throwing 1 touchdown leading to a 100.8 passer rating on the day and that's not the anomaly.
Keenum has four total games with a passer rating above 100 this season. That's two more 100+ games than Ben Roethlisberger, as many 100+ games as Kirk Cousins, Tom Brady and Russel Wilson to date!
Beyond that, he's got a complete a firm grasp of Pat Shurmur's offense (something we don't know if Teddy has), he's got the attention of his teammates, and he's got a special connection going with Thielen, Diggs and Rudolph to boot.
There is no debate here, this is Case's team.
The only chance outside of injury that Teddy has to see the field is either the Week 16 game against the Packers or the Week 17 game against the Bears at home if and only if everything is wrapped up and set in stone for the playoffs. That's it, no more conversations, no more debates, Case is the quarterback of this team.
And for what it's worth, I'm starting the campaign to rally for Case Keenum to lead this team in 2018 as well.