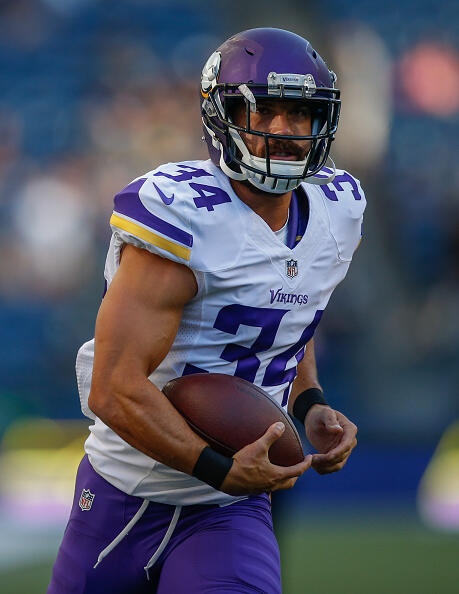 With an expedited practice schedule this week in preparation for the Thanksgiving Day game in Detroit, the Vikings take to the field Tuesday for what would on a normal week be their Thursday practice. With that, injured players are also placed on an expedited practice schedule.
Monday afternoon, starters Mike Remmers was a non-participant (cocussion) and Andrew Sendejo (groin/hamstring) was a limited participant. Both players missed last week's game against the Rams and for Remmers, it's been a couple weeks since he's played.
Sendejo says that he expects to play this Thursday against the Lions and according to head coach Mike Zimmer Remmers is expected to return to practice today.
In their stead it was Rashod Hill filling in at right tackle and Anthony Harris who filled in at safety. Both players played very well with Harris making what might have been the play of the game, a strip fumble at the one yard line from wide receiver Cooper Kupp.
The final injury report designating players who will be questionable or out will be released by the team on Wednesday afternoon.