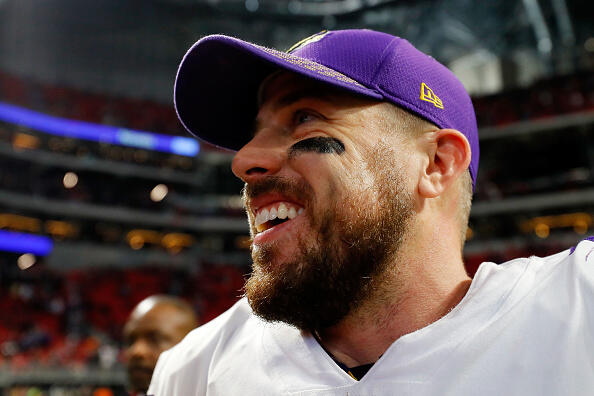 I'm not sure how you feel about jinxes or general superstitions, I don't believe in them so I'm gonna go ahead and write this article with no fear.
Don't look now but the with the Eagles Sunday Night Football loss to the Seattle Seahawks, the Minnesota Vikings are now the #1 seed in the NFC. That means that if the season ended today, and it doesn't, they would have clinched home field throughout the playoffs and even into the Super Bowl based on SBLII being held in the Twin Cities.
With both the Eagles and the Vikings sitting at 10-2, the nod went to the Vikings due to the below tie-breaker order...
Tie Breaker #1 - Head-to-head (best won-lost-tied percentage in games among the clubs).
Tie Breaker #2 - Best won-lost-tied percentage in games played within the conference.
Tie Breaker #3 - Best won-lost-tied percentage in common games, minimum of four (N/A)
Tie Breaker #4 - Strength of victory
The separating factor then comes in on the fourth tie-breaker and the strength of victory to give the Vikings the nod since their wins have come against opponents with better records.
This becomes interesting not only because the Vikings are a good football team, but because if things go the way of the Vikings that would mean that Vikings would have home field advantage in the Divisional Round, the Conference Championship AND then obviously again in the Super Bowl! That would be an unfavorable draw for whoever has to play the Vikings along the way.