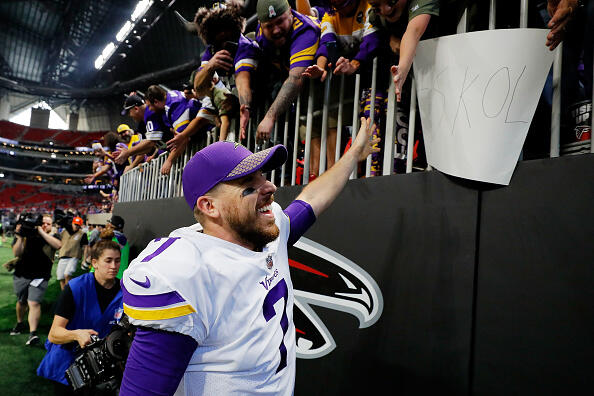 It's one of my favorite things that we do here on our radio station. With a bunch of creative people in the building, and music circulating all around us, awesome parody songs just berth themselves out of thin air.
One guy who's been knocking some Vikings parodies out of the building lately is my guy Eric Nordquist. From back in the day with "Take me to Charch" and then more recently with "Hooked on a Thielen", Nordo is the man. But his most recent venture "Keenum is the Case" is my all time fave on a spinoff of an old Snoop Dogg song...
Seriously, check it out in the player below. You won't regret it!
My guy Chris Hawkey also dropped out a banger based off of a Mike Zimmer press conference the other week, here's that one...