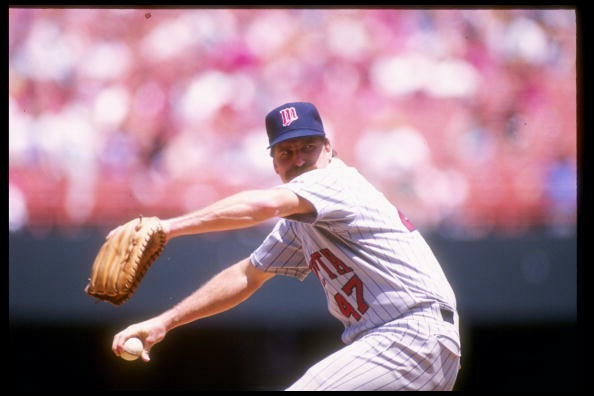 ORLANDO, Fla. – Three-time 20-game winner Jack Morris and six-time All-Star shortstop Alan Trammell have been elected to the National Baseball Hall of Fame by the Modern Baseball Era Committee, it was announced today on MLB Network.
Morris was named on 14 of 16 ballots (87.5 percent) while Trammell was named on 13 of 16 ballots (81.3 percent), with both clearing the 75-percent threshold necessary for election. The Modern Baseball Era Committee considered a ballot of nine former players and one former executive whose contributions to the game were most significant from 1970 to 1987. The Modern Baseball Era Committee held meetings today in Orlando, Fla., site of Baseball's Winter Meetings. Both electees are living.
Morris and Trammell will be joined in the Hall of Fame Class of 2018 by any electees who emerge from the Baseball Writers' Association of America voting, which will be announced on Wednesday, Jan. 24.
Morris pitched 18 seasons for the Tigers, Twins, Blue Jays and Indians, winning 254 career games and earning five All-Star Game selections. He made 14 Opening Day starts and pitched for four World Series-winning teams, capturing the 1991 World Series MVP following 10 shutout innings in Game 7 for the Twins. Morris topped the 200-inning mark in 11 seasons and notched 175 complete games, the most of any pitcher whose career started after 1976.
Trammell spent his entire 20-year big league career with the Tigers, earning six All-Star Game selections, four Gold Glove Awards at shortstop and three Silver Slugger Awards. Trammell was named the 1984 World Series Most Valuable Player after leading Detroit to the championship with a .450 batting average over five games. He totaled 2,365 hits, 412 doubles and a .285 career batting average and hit .300-or-better in seven seasons.
Both Morris and Trammell will be available to the media at a press conference at 11 a.m. ET Monday at Baseball's Winter Meetings at the Northern Hemisphere ballroom at the Walt Disney World Swan & Dolphin Resort. All credentialed media at the Winter Meetings are invited to attend
The 16-member Modern Baseball Era Committee commissioned with the review of the 10-name ballot was comprised of Hall of Fame members George Brett, Rod Carew, Bobby Cox, Dennis Eckersley, John Schuerholz, Don Sutton, Dave Winfield and Robin Yount; major league executives Sandy Alderson, Paul Beeston, Bob Castellini, Bill DeWitt and David Glass; and veteran historians Bob Elliott, Steve Hirdt and Jayson Stark. Hall of Fame Chairman of the Board Jane Forbes Clark served as the non-voting chairman of the Modern Baseball Era Era Committee.
Results of the Modern Baseball Era Ballot (12 votes needed for election): Jack Morris (14 votes, 87.5%); Alan Trammell (13 votes, 81.3%); Ted Simmons (11 votes, 68.8%); Marvin Miller (7 votes, 43.8%); Steve Garvey, Tommy John, Don Mattingly, Dale Murphy, Dave Parker and Luis Tiant each received fewer than seven votes.
The Modern Baseball Era Committee will next consider candidates in 2019 for the 2020 Induction year, as the process to consider candidates occurs two times in a five-year period. In the fall of 2018, the Today's Game Era Committee will consider candidates whose main career contributions came from 1988 to the present. In 2020, the Golden Days Era Committee will consider candidates whose main career contributions occurred from 1950-69. And also in 2020, the Early Days Era Committee will consider candidates whose greatest contributions came from baseball's origins through 1949. Committees will continue to meet at the Winter Meetings.
The Modern Baseball Era ballot was determined this fall by the Historical Overview Committee, comprised of 11 veteran historians: Bob Elliott (Canadian Baseball Network); Jim Henneman (formerly Baltimore Sun); Steve Hirdt (Elias Sports Bureau); Rick Hummel (St. Louis Post-Dispatch); Bill Madden (formerly New York Daily News); Jack O'Connell(BBWAA); Jim Reeves (formerly Fort Worth Star-Telegram); Tracy Ringolsby (MLB.com); Glenn Schwarz (formerlySan Francisco Chronicle); Dave Van Dyck (formerly Chicago Tribune); and Mark Whicker (Southern California News Group).
Hall of Fame Weekend 2018 will be held July 27-30 in Cooperstown, N.Y., with the Induction Ceremony slated for Sunday, July 29, 2018. The BBWAA election results will be announced at 6 p.m. ET on Wednesday, Jan. 24 on MLB Network.