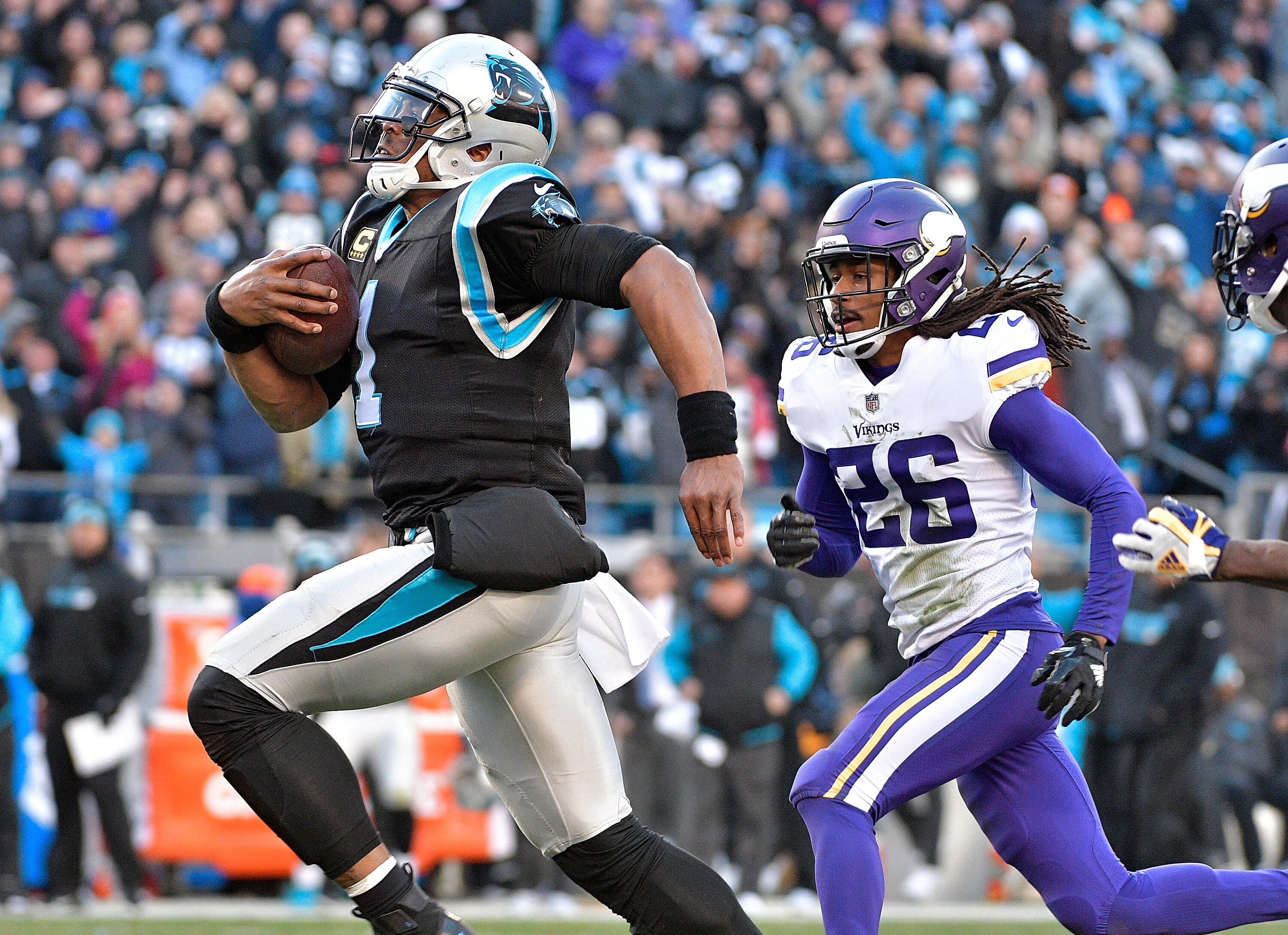 As Minnesotans and in general fans of Minnesota sports, we were all waiting for "the other shoe" to drop and today in Carolina it did.
Carrying an eight game winning streak into today's game, the Vikings were probably feeling pretty good about themselves, as well they should have. But it was almost immediately that the feeling that things just weren't right took over.
Receiving the opening kickoff, the Vikings were looking to score early in the form of a deep pass to Adam Thielen. Nothing out of the ordinary there, but the Case Keenum pass floated, Thielen couldn't find it and it was picked off. It was only the sixth time all season that Keenum had tossed an interception but it put the Panthers in business early.
It was only a few plays later that another uncharacteristic mistake, this time by Eric Kendricks, led to a 60-yard rushing touchdown for Jonathan Stewart. Sprinkle in another Case Keenum interception, a Case Keenum fumble and the Vikings found themselves down double digits late in the game. Not to be left out, Thielen had two end zone drops, Diggs dropped an easy pass that tipped up and led to the interception, even the sure handed Kyle Rudolph dropped a wide open pass that had big play potential.
Still the Vikings had a chance thanks to a long Adam Thielen touchdown and an Andrew Sendejo interception to put the Vikings close to the goal line and close enough to tie it up at 24-24 with just over two minutes to go.
Then it was another head scratching, out of character error that left the Vikings high and dry. With momentum shifting in a big way, Cam Newton started with the ball buried deep in Panthers territory with an option play called. Newton opted to hold on to it and shook Andrew Sendejo worse than I've ever seen...then Newton was gone...at least all the way down to the 6 yard line. A few plays later it was Stewart up and over the top for his third TD of the day in doing so surpassing 100-yards on the day.
It was sloppy, it was gross and it wasn't the Minnesota Vikings team that we've grown accustomed to seeing.
Hopefully it's a wakeup call, hopefully they can learn from it and hopefully it doesn't snowball out of control the rest of the way.