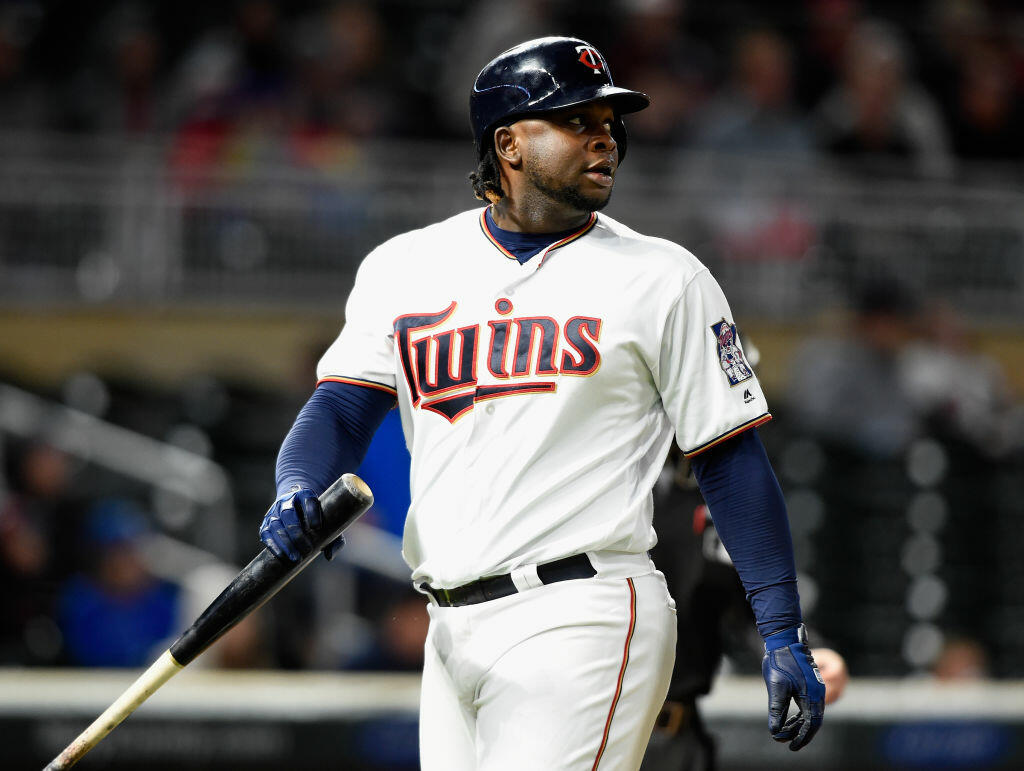 Minnesota Twins All-Star slugger Miguel Sano is under investigation by Major League Baseball for a 2015 incident in which a photographer alleges Sano attempted to sexually assault her.
The photographer, Betsy Bissen, wrote about the incident on her Twitter account on Thursday and said it happened after Sano participated in an autograph session at a local shopping mall.
"We are aware of the allegations and are now in the process of looking into it," MLB spokesman Mike Teevan said in a statement.
Bissen, who worked for Twins Daily at the time, said Sano repeatedly tried to kiss her and attempted to force her into a bathroom. "I pulled back as he held onto my wrist," Bissen wrote about the Sano. "It hurt, how badly he was grasping at my wrist, but he wouldn't let go. I wasn't going to give up my fight though. He then leaned down and tried to kiss me, more than once. Every time he did, I said no and kept pulling back.
"I was in a squatted position with my wrist throbbing. I screamed, no one came to help me. He finally gave up after a solid ten mins of fighting to pull me thru that door. No, he didn't rape me, but he sure did assault me. When I said no, it should have been the end of it. He should have respected that and stopped. Instead, he hurt me and kept going."
Sano denied the allegations on Thursday.
"I unequivocally deny the allegation made against me today -- it never happened," Sano said in the statement. "I have the utmost respect for women, especially those working in professional sports, and I deeply sympathize with anyone who has experienced sexual harassment. There is no place for it in our society."
The Twins weren't informed of the incident at the time, according to Bissen. The club said it learned of the situation on Thursday.
"Today the Minnesota Twins were made aware of allegations involving Miguel Sano at an offsite appearance during the 2015 season," the team said in a statement. "The Twins, along with Major League Baseball, take these allegations very seriously. Until more information is gathered, the Twins will have no further comments."
Bissen said she told people about the incident when it occurred, including her family, but wasn't ready to publicly reveal her story until Thursday.
Sano, 24, set career highs last season with 28 homers and 77 RBIs while making his first All-Star team.
Bissen said the incident changed her opinion of Sano.
"Every time I have to hear how great people think Miguel Sano is, I'm reminded of how awful he actually is and how he hurt me," Bissen wrote.