From miracle to misery, Vikings get blown out in NFC Championship Game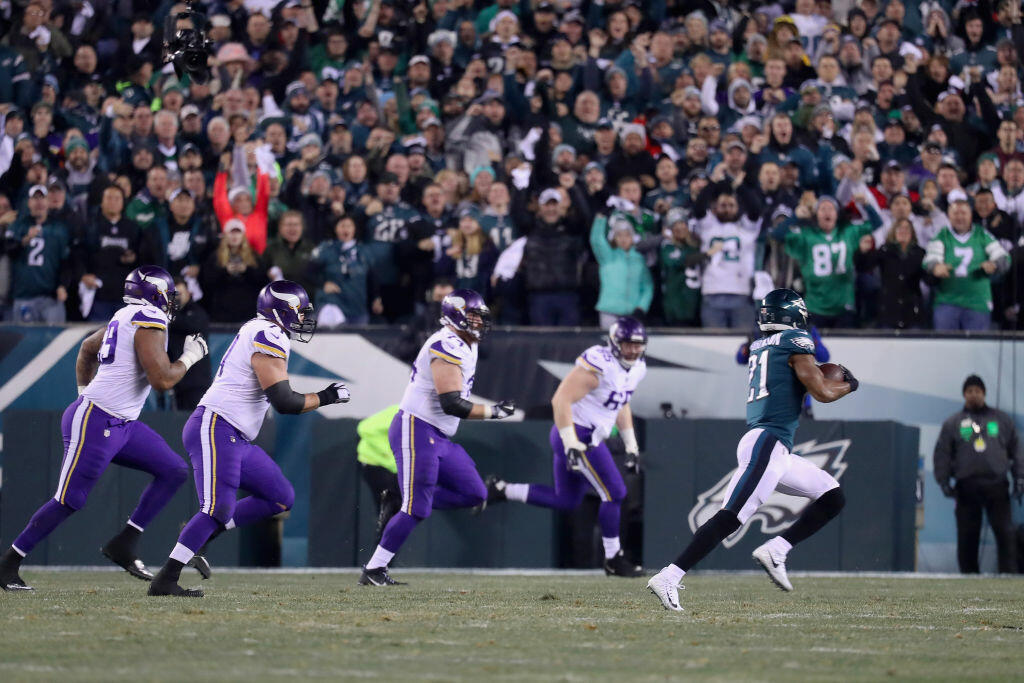 Well, that just happened.
Still riding the high from the Minneapolis Miracle one week ago today, the Minnesota Vikings showed up at Lincoln Financial Field on Sunday and forgot to bring a game plan with them. Or at the very least, the one they had didn't work...at all.
Things got off to a decent start as the Vikings took the games opening drive all the way down the field for a touchdown pass to Kyle Rudolph. From that point on it was ALL Eagles.
Next drive though, the Minnesota Vikings had a pass tipped, intercepted and returned for touchdown. It was all Eagles the rest of the way.
The backup quarterback that nobody was afraid of took the opportunity to shred the league's best defense to utter shreds all night long. Torrey Smith showed up, Alshon Jeffery showed up, Nick Foles showed up and the Minnesota Vikings defense did not.
The Vikings were out of character across the board. The all-pros were making mistakes, the rookies were screwing up, and the game plan on both offense and defense just wasn't working...not one bit.
It appeared to be a dream too good to be true, a host city welcoming their team to play in the Super Bowl at their home stadium...when the final whistles blew, it was too good to be true.
The Vikings have lost another NFC Championship in terrible fashion. We go back to the drawing board as Minneapolis braces itself for an influx of Eagles and Patriots fans for Super Bowl LII.
Ugh...
Final score: Eagles 38, Vikings 7