What happened to the Vikings dominant defense down the stretch?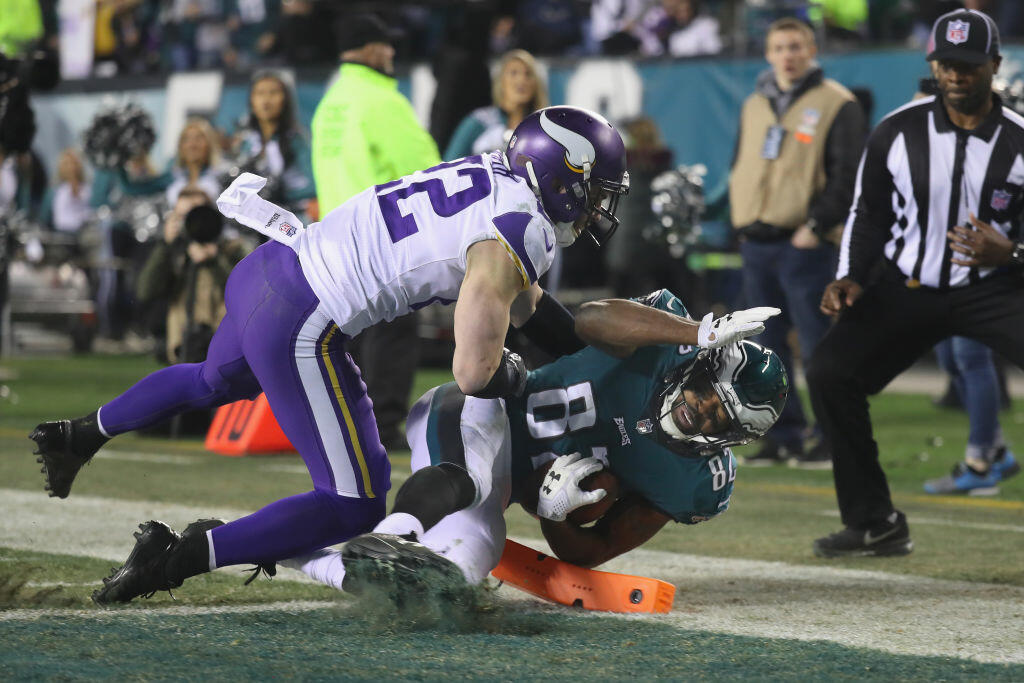 They called them the "Zim-Reapers", they called them dominant, they called them record setting, but over the past two weeks they were effectively invisible.
As the Vikings rolled through the regular season with a 13-3 record, Mike Zimmer's defense was out of this world dominant. Allowing around 12 points at home, and 19 points on the road the Vikings defense was one of the most feared in all of the league.
Names like Harrison Smith, Xavier Rhodes, Eric Kendricks, Everson Griffen and more were becoming household names throughout the country. Week by week, the legend of Mike Zimmer's defense was growing. We all learned what the double-a gap pressure or mugging was, we expected greatness out of them...and then it all melted down.
Since halftime of the New Orleans Saints game last weekend, the Minnesota Vikings have been outscored 62-19.
Sure last week was against a sure-fire hall of fame quarterback in Drew Brees, but today Nick Foles threw for 352 yards and three touchdowns, a passer rating of 141.4.
The same players that I mentioned above who were gaining national recognition only two weeks ago were now getting clowned in the NFC Championship game. It was all of them too. Waynes biting on the double move, Rhodes getting beat across the middle, Everson getting swallowed up by the offensive line, Harrison late to the break. It just wasn't there.
For some, injury certainly played into it. Sendejo had to pull out with a calf injury. Rhodes headed to the locker room with a toe injury. Everson Griffen hasn't been the same since suffering a foot injury on the final play of the London game against the Browns and all of those injuries piled up to limit the actions of those who remained healthy.
It was the backbone of this team throughout the regular season and they just didn't have enough left in the tank down the stretch. It's disappointing, it's frustrating and it's back to the drawing board yet again for the Minnesota Vikings and Mike Zimmers "Zim-Reapers"...