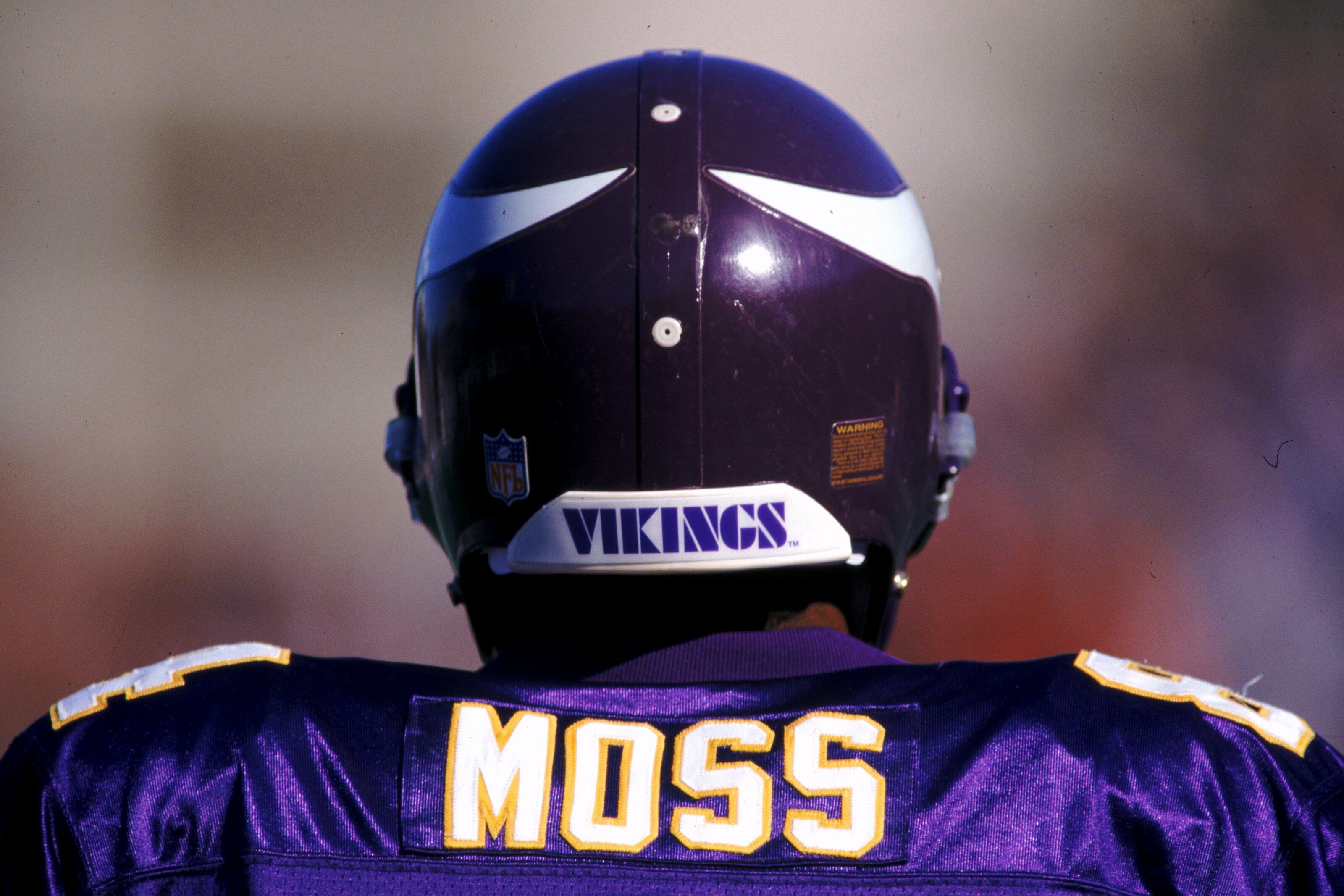 Wide receivers Randy Moss and Terrell Owens, linebackers Brian Urlacher and Ray Lewis, and safety Brian Dawkins were elected to the Pro Football Hall of Fame, it was announced Saturday night.
It means that all five finalists received at least 80 percent of the votes from the 47-member selection committee.
Joining them in the Class of 2018 are longtime team executive Bobby Beathard as a contributor and two seniors committee nominees, guard Jerry Kramer and linebacker Robert Brazile.
Moss became only the second wide receiver this century to be elected to the Hall his first time on the ballot. Jerry Rice was the other.
The five finalists were previously whittled down from a group of 10 players that also included tackle Tony Boselli, guard Alan Faneca, guard Steve Hutchinson, defensive back Ty Law and center Kevin Mawae.
That group of 10 made it past an earlier cutdown from 15, from which cornerback Everson Walls, safety John Lynch, wide receiver Isaac Bruce, tackle Joe Jacoby and running back Edgerrin James were members.
Owens, who ranks second all time in career receiving yards (15,934) behind only Rice and third in touchdowns (156), made it in his third year of eligibility and third as a finalist. He played for the San Francisco 49ers, Philadelphia Eagles, Dallas Cowboys, Cincinnati Bengals and Buffalo Bills during his well-traveled, 16-year career.
"Terrell Owens gave our organization eight great seasons of service and some terrific memories that will live on in 49ers lore," 49ers CEO Jed York said. "He is one of the most accomplished wide receivers in the history of the NFL, and very deserving of this selection to the Pro Football Hall of Fame. The 49ers' organization would like to congratulate him for this great honor."
Dawkins was selected in his second year of eligibility. A member of the 2000s NFL All-Decade Team, Dawkins made nine career Pro Bowls -- second-most all-time by a safety -- and six career Associated Press All-Pro teams during his 16-year NFL career with the Philadelphia Eagles (1996-2008) and Denver Broncos (2009-11).
"This is tremendous news and I could not be more proud of Brian," Eagles CEO Jeffrey Lurie said. "Being inducted into the Hall of Fame is an honor he truly earned. He epitomized everything we love about the game of football. His intensity, his passion, his love of the game and his leadership were always dialed in at the highest possible level. He connected in every possible way with the city of Philadelphia and our legion of Eagles fans across the country. We cannot wait to celebrate his special night in Canton this summer.
"Terrell Owens is one of the most talented and exciting wide receivers ever to play the game and he is very deserving of this honor. We appreciate all of his contributions to the league and to one of the finest seasons in the history of our franchise."
Lewis spent his entire 17-year career with the Baltimore Ravens. He was named to the Pro Bowl 13 times and was chosen as NFL Defensive Player of the Year twice and also won the Super Bowl MVP Award once.
With 41.5 sacks and 31 interceptions, he is the only player in NFL history with at least 40 sacks and 30 interceptions.
"What the fans saw of Ray Lewis on Sundays is what we saw every day, every meeting, every workout, every practice -- that unabridged passion for the game and excellence," former Ravens coach Brian Billick said. "We congratulate him on what is truly a worthy Hall of Fame induction."
Moss ranks second in NFL history in career touchdown receptions with 156. He played for five teams during his career, including more than seven seasons with the Minnesota Vikings, and led the NFL in touchdown catches five times and totaled more than 1,000 receiving yards in a season 10 times..
Urlacher, the longtime Chicago Bears middle linebacker, becomes the 28th Hall of Famer to represent the Bears. Lewis and Urlacher are the first middle linebackers inducted in the same class. Urlacher was a five-time All-Pro selection, the NFL Defensive Player of the Year in 2005 and the Bears' career tackles leader.
"I think he's the smartest player that I've ever played against," Green Bay Packers quarterback Aaron Rodgers said. "No one has played the position like he did, with the freedom to check in and out of coverages. And then obviously, the talent is second to none. A guy that fast, that athletic, and with those instincts ... "
Beathard worked as the Washington Redskins general manager for 11 seasons from 1978 to 1988. The Redskins reached three Super Bowls after he took over and the team averaged 9.5 wins per year. He also spent time with the Kansas City Chiefs, Atlanta Falcons, Miami Dolphins and San Diego Chargers.
"Bobby's illustrious NFL career made him truly deserving of this honor, and the entire Washington Redskins family could not be prouder that the Pro Football Hall of Fame has secured the place in history he so rightly deserves," Redskins owner Dan Snyder said. "Bobby was the architect of many of our dearest memories as Redskins fans, and the run of dominance he helped build will always hold a special place in our minds and in our hearts."
Kramer spent 11 seasons with the Packers from 1958 to 1968 and was named five All-NFL five times and was a part of Green Bay's Super Bowl I and II championship teams.
"Congratulations to Jerry. I couldn't be happier for him," former Packers running back and teammate Paul Hornung said. "If anybody ever deserved it, it is him. He is well deserving. He was a great teammate and a great leader. Our favorite play was the power sweep, and he led that play so well."
Brazile played for the Houston Oilers from 1975 to 1984 and named to five straight All-Pro teams and seven Pro Bowls.
Enshrinement will be Aug. 4 at the Pro Football Hall of Fame in Canton, Ohio.
Copyright © 2018 TTWN Media Networks LLC