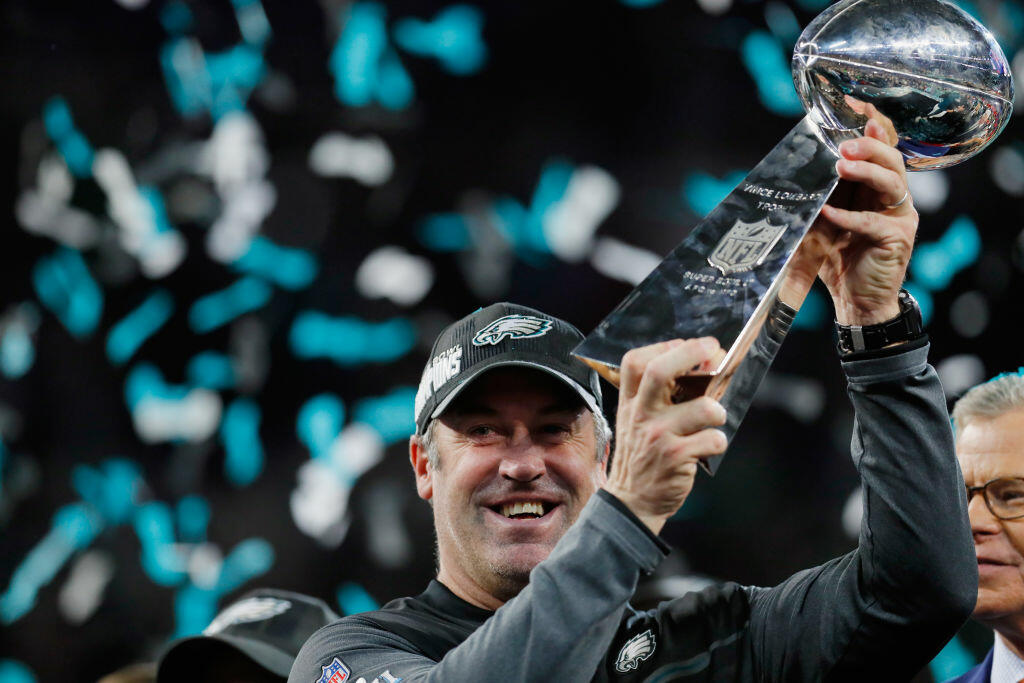 Do you remember "Spygate"?
In 2007, the New England Patriots were punished for illegally filming coaches signals of the New York Jets from an "unauthorized" location. It was then reported (and later retracted) that the Patriots also filmed a Super Bowl walkthrough of their opponents the St. Louis Rams leading up to Super Bowl XXXVI. There is no proof of the Super Bowl tapes every having existed but based on the way that game played out (a 20-17 Patriots win) and the way that New England slowed down the "Greatest Show on Turf", there are still many who believe that the Patriots knew what was coming.
Well, the Eagles head coach Doug Pederson wasn't going to take any such chances as they prepared to square off against the Philadelphia Eagles in Super Bowl LII last weekend in Minneapolis. In fact, he was so protective of the Eagles' game plan for the game that he had the team run fake walkthroughs in the final days leading up to the championship game.
According to Philadelphia long snapper Rick Lovato, the team ran different walkthroughs the closer they got to the Super Bowl "just in case anybody was watching."
The play that will forever go hand-in-hand with the Eagle's victory, the "Philly Special" in which Nick Foles caught a touchdown pass, wasn't even practiced in said walkthroughs. They installed and practiced that play two weeks prior to the game and left it there, again "just in case anybody was watching!"
Lovato joined The Ron and JP Show in Tampa yesterday to share this information. Catch the full interview in the player below...