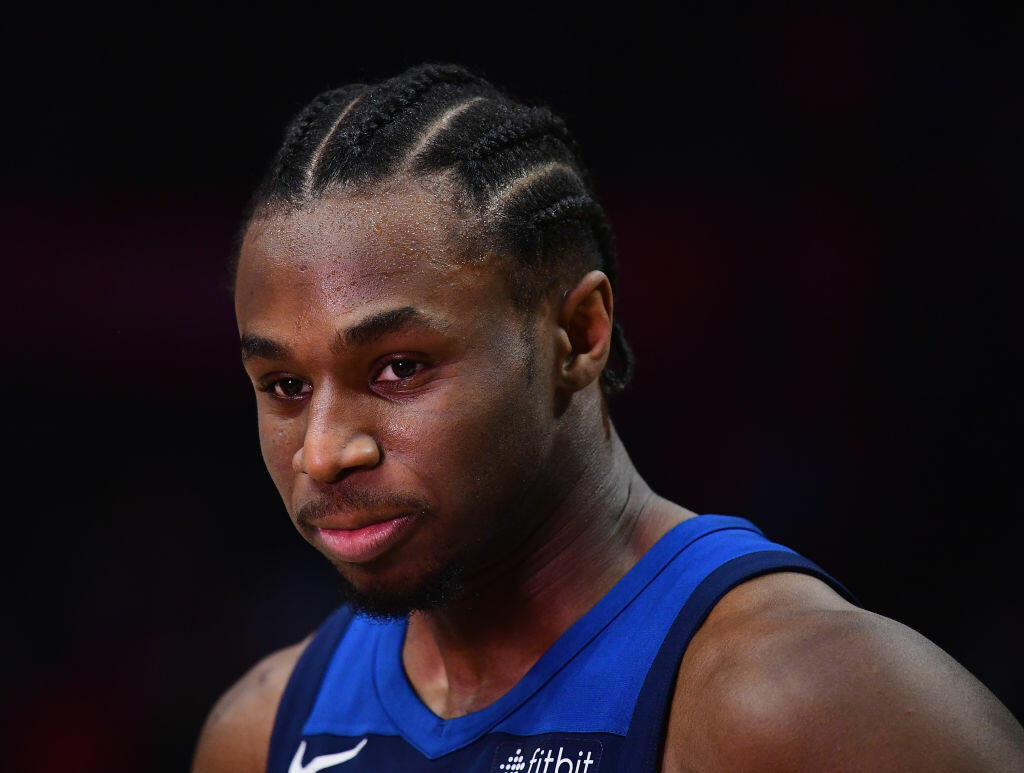 Main man Aaron Gleeman is a key cog to the #92Noon stable, and frequently when discussing #Howl with our #TimberwolvesTechie an Andrew Wiggins confab ensues. Wigg, you see, had maybe the worst game of his career last week in a home loss to Houston and wasn't much better the next outing against Lake Show.
Bottom-line numbers for Andrew are not embarrassing: 17.7 PPG, 4.5 RPG and a steal a contest. His shooting percentage is 43 and he hits just 31 percent of his threebies. I attended the home game against the Lakers, and while #92Noon never pretends to be Elite Body Language Minds it's apparent to me he needed the All Star Break to reconfigure whatever mojo he has and rethink his bit. Hopefully he is taking advantage of the respite to come back fresh with some two-way dominance to his game.
Wiggins never consistently has impacted the overall game for my liking but of late has been a below-avarege cog for #Howl. Shoot, I had to YouTube his 10-22-17 walk-off winner at The OKC to see what it looked like when he was happy and of the fist-pumping ilk. He's a different guy these days and I very much hope it changes.
Jimmy Butler is the clear-cut alpha for this team, and KAT complements him quite well. I trust Jeff Teague more than most and like Jamal Crawford's pop off the pine. Taj is tough, disciplined and vital; he comes through almost every game. Wiggins, though, is key to this equation if they expect to win a playoff series. He needs to loosen up and get a little nasty. He may not have that trait to his basketball-loving soul, and if he doesn't he'll get run over by the best of them. If he doesn't find that to be accurate re-watch the Rockets game, main man, and that should be so eye-opening professional pride can be called into question.