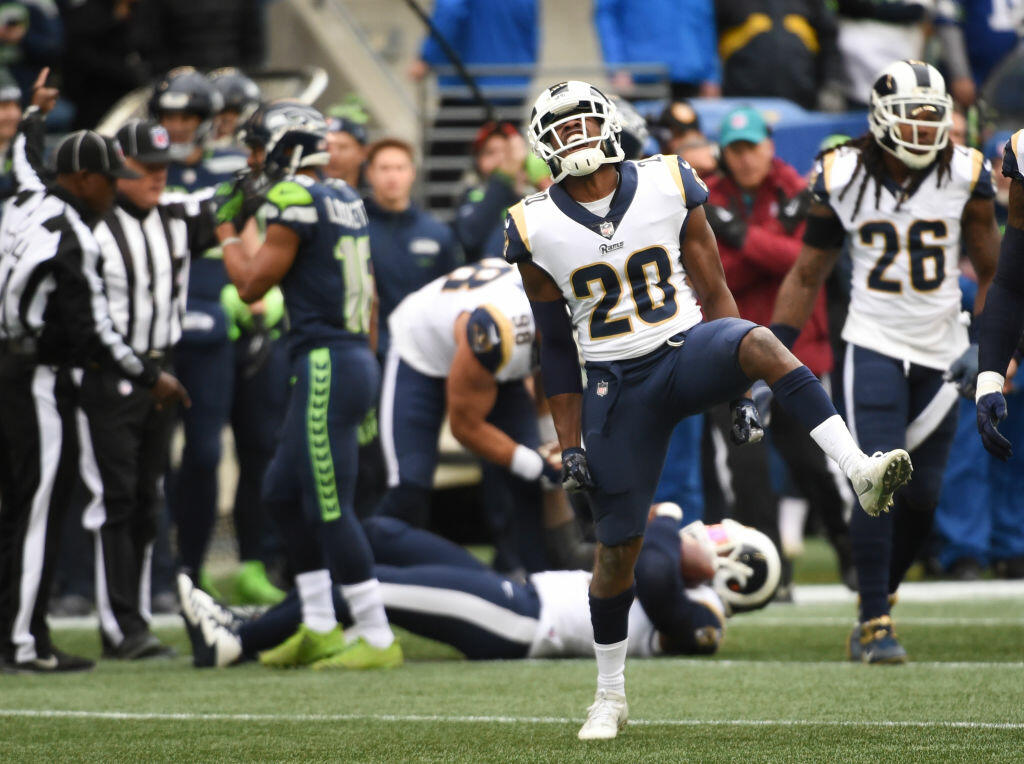 Lamarcus Joyner is a DB for the L.A. Rams, and I really like how his career is progressing. He's set to hit free agency in a few weeks and I'd love for the Vikings to consider him. In doing all-22 work into the Rams-Vikings game and watching him play safety I was impressed by his anticipatory skills and closing speed on running plays.
In the Rams playoff loss to Atlanta he was all over the field, amassing 11 tackles.
Joyner has played a ton of "nickel" corner in his career, but the Rams move to full-time safety I feel directly played into their defense becoming respectable. His position flexibility is something I believe HC Mike Zimmer would do wonders with. Here he'd have a chance to bring what Micah Hyde delivered the Packers and Bills in that he's a safety with corner skills.
Joyner, however, will not be cheap, and if the Vikings were interested I'm not sure they could afford Kirk Cousins AND Joyner.