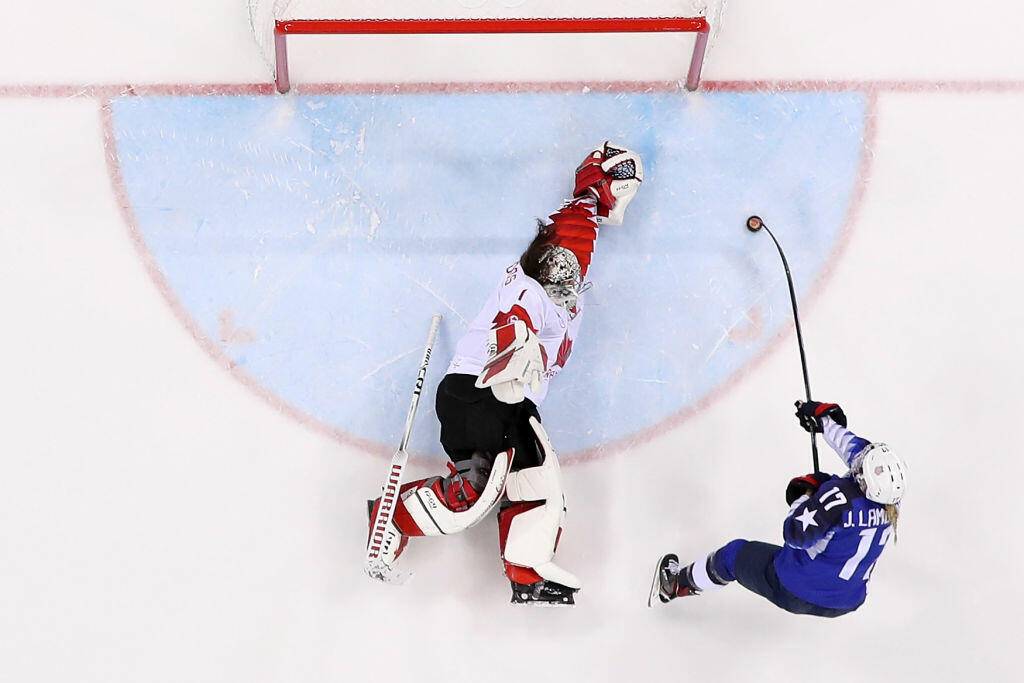 Photo: Getty Images
Team Canada has been completely dominant when it comes to Women's hockey in the Winter Olympics. Winner's of four straight Gold medals, it was going to take a Herculean effort to knock them off the top.
And when the US Women's team tied the game at 2-2 and held through overtime, we knew we were probably going to hear from one of the Lamoureaux twins, I mean our odds were pretty good right!
But holy smokes, the move that Jocelyne Lamoureux-Davidson put on the Canadian goalie was FILTHY!
Check this out...
In an interview after the game Lamoureaux told the reporter the move was called "Oops I did it again" and naturally the Internet did it's work and put the tape to music that will live on forever.