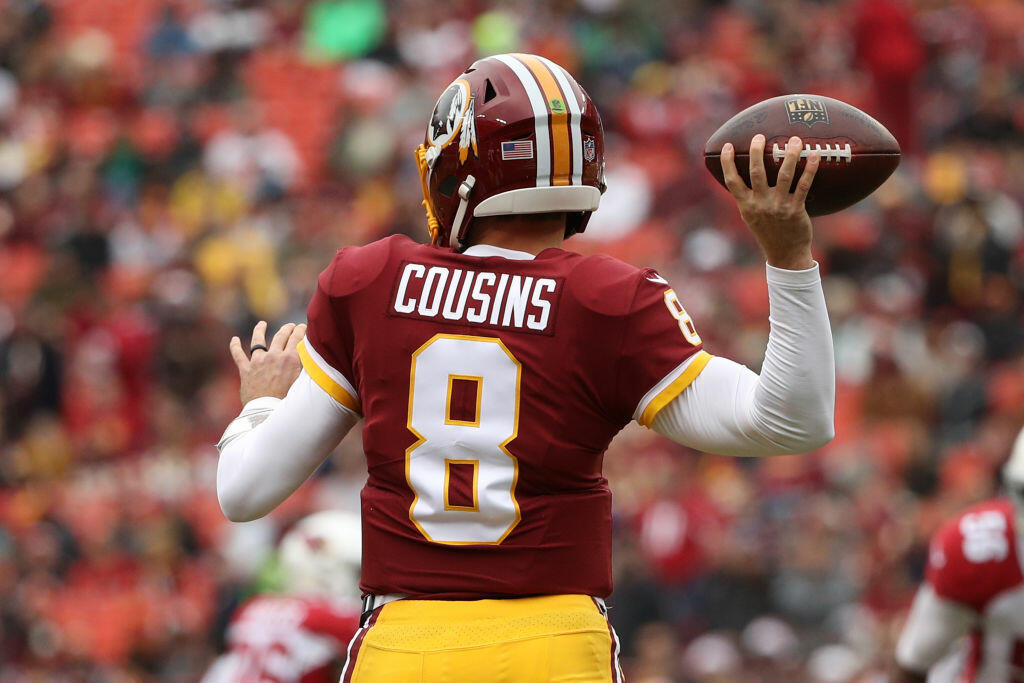 THE VIKINGS QUARTERBACK SITUATION continues to give me anxiety. Listening to Elite of Elite Football Minds Pat Kirwan Thursday on NFL Radio he was pushing hard the take he prefers Case Keenum over Kirk Cousins given the price Cousins most likely will command.
Kirwan is a former GM of the New York Jets and his opinion matters greatly to me. While I'd be cool with Cousins or Keenum starting for to in 2018 I slightly lean the way of Cousins due to arm strength and pulling him from a non-playoff team with a defensive that never has been good as what we have here. Keenum, as Pat points out, has a right to improve, too, with more work and #Faith and might be perfect for the way he thinks we'll run offense.
With John DeFilippo as the new OC I'm not exactly sure how the Vikings will execute the offense, but my guess is he'll want to strike down the field more than we did in 2017. Even though he wasn't calling plays in Philly he was part of a plan in the NFC Title Game where Eagles' receivers went double-move on us all game, our pass rush didn't get home, and they mashed on one of the game's best defenses.
Cousins in my opinion is better suited to run that than Case, but after deep-diving Kirk the last couple of weeks I'm convinced Case handle the blitz better than him and is less apt to take foolish chances and turn over the ball.
Then there's Sam and his knee and Teddy and his inactivity. No thanks on A.J. McCarron for this team. Bottom line, I cannot wait for this quandary to come to fruition so we can move forward. Oh, and the Saints still haven't re-signed Drew Brees. Football Gods, MAKEITEND!!!!
JOSH SITTON at one time was a very good G for the Green Bay Packers, but I didn't think he was very good with Chicago. I 'Prattle about him because (a) I'm getting a fair amount of emails and tweets wondering my opinion, and (b) we may have some off-season work to do at guard. Maybe Mike Remmers goes there full time next season, and if that's the case they need to determine if Rashod Hill is capable of full-time duties at RT. I like but don't love New England's Nate Solder, who may be be a free agent in a few weeks, but he will be very expensive. And save LaGarrette Blount not many leave the Pats' covenant and find stardom. If the Vikings deem Sitton a guy they covet I'd guess they'd bring him in to take an off-season look with absolutely no guarantee he'd start here next season. They did the same with DTs Datone Jones and Will Sutton last season and neither made the team.
THE WOLVES -- #Howl -- are back in action tonight and at Houston. We won't win, but I hope we look better that we did the last two against the Rockets, one of the very best teams in the game.
There are a bevy of teams right behind the Wolves trying to buzzkill our playoff dreams, but I absolutely expect the team to win enough games to get to the postseason. The key for me beginning tonight is more consistent play from Andrew Wiggins and more minutes per game for Nemanja Bjelica. "Belly," as they call him in the business, gives us legit three-point pop off the bench, and nailing more threes the rest of the journey would be nice.
Still buzzing from TEAM USA WOMENS' HOCKEY housing the gold. What a great effort, the up-and-down nature of the win versus Canada caught me off guard because I don't watch much womens' hockey, and as a dad of a daughter I was overtaken by emotion wondering what parents of the winning ladies must be feeling. Such pride. So much hard work to get to the top and so much satisfaction for those involved and fans of the product. Well done, ladies, well done.