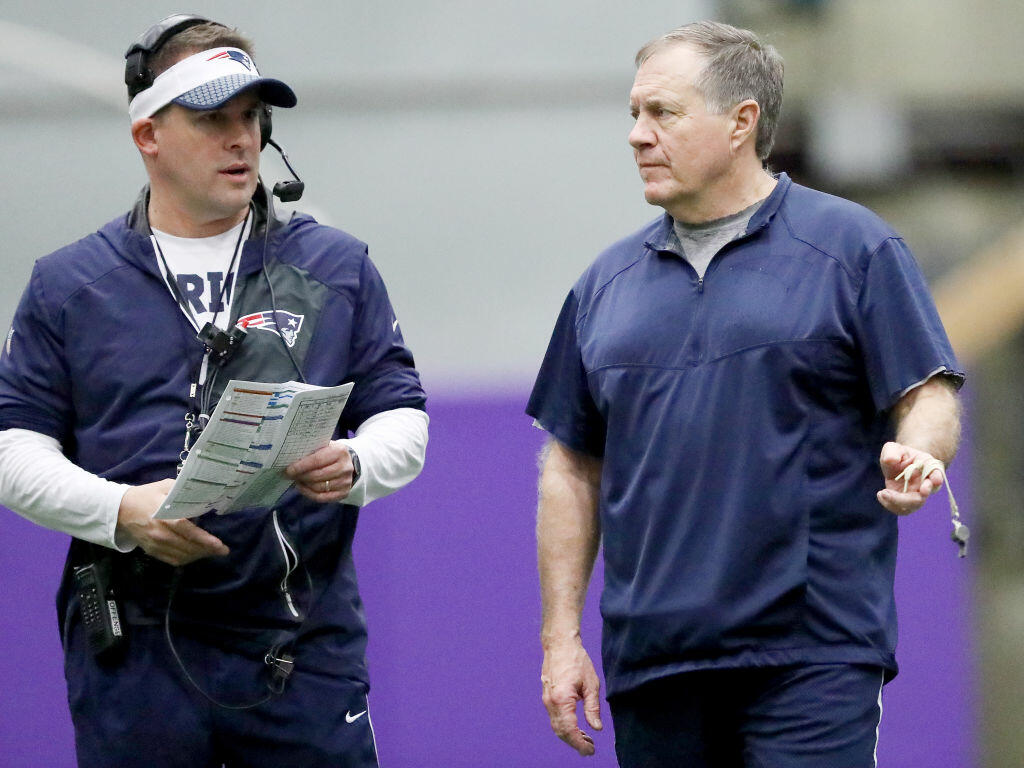 New England Patriots OC Josh McDaniels is not going to Indy, and I'm not regurgitating some bit from before the Super Bowl when he left the Colts standing at the proverbial alter by declining to be head coach.
Nah, Bill Belichick is not requiring McDaniels AND his offensive staff to attend the NFL Scouting Combine, which commences this week at Lucas Oil Stadium in Indianapolis.
In fact, given this year I will have attended/done radio shows eight consecutive years at the Combine I hear more and more each year some assistant coaches are not required to attend.
Big deal? Probably not. The Pats need defensive -- not offensive -- help via the Dallas Draft, so it makes sense Belichick and the defensive coaches attend. What increasingly is making less sense to me are the drills through which these players go and how overhyped they can be when you read, see or hear about them.
F.i.C.A (Fairness in Combine Act): I very much enjoy doing radio shows there yearly but never have and don't put #92Noon credence in how well a rookie performs at a specific drill. The three-day stint for me is to publicly or privately chat with Elite Football Minds to set up #92Noon free agency and draft talk. It's called "steamrolling." And the confabs had there between rookies and coaches and personnell people in my opinion matter markedly more than the three-cone drill or the 60-yard shuttle.
I'm not here to harsh Combine-relate mellow it's just I wonder if the drills are outdated and have become almost exclusively a for-TV-or-media event.
The time teams get with rookies in private meetings is vital. The medical checks Certified Athletic Trainers et al do with rookies is pivotal. The bench press and vertical jump may be antiquated. This angle will come up a bunch beginning Thursday when we start our Combine radio shows.
What matters most when evaluating players a team may draft is their college game tape, the intel scouts get when attending games and practices and how they perform at their pro days.
This will make for interesting fodder when Church, Nordo and I start Combine Radio Thursday.