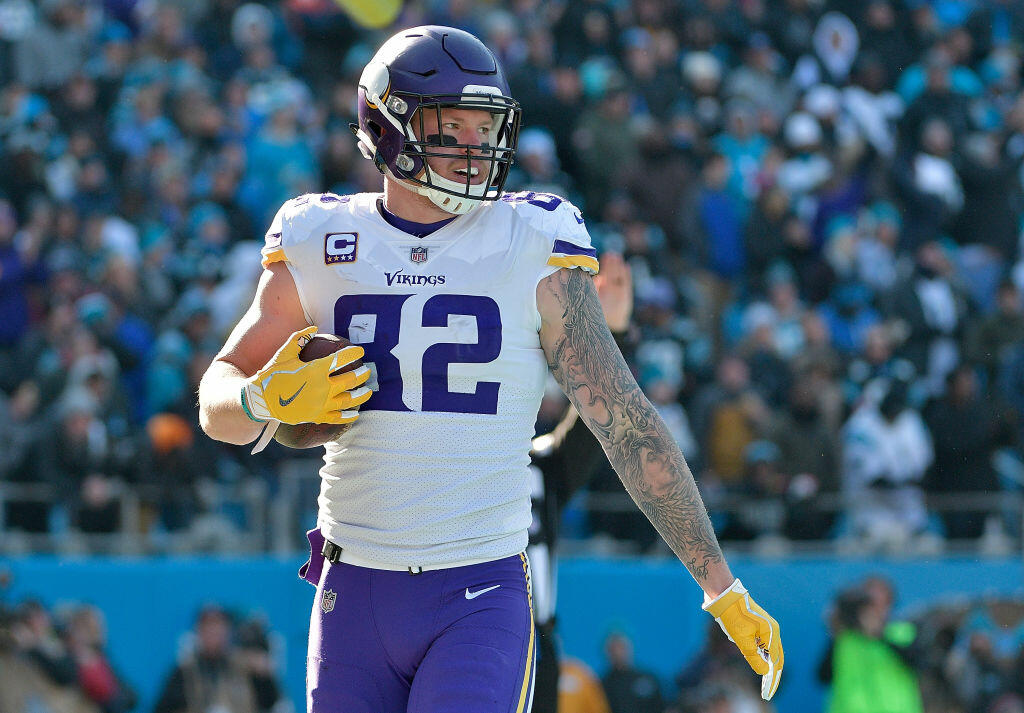 Minnesota Vikings tight end Kyle Rudolph joined the Power Trip Morning Show on KFAN for nearly an hour on Wednesday morning and had a lot of interesting tidbits to share regarding his health and rehab after surgery, the team's move to Eagan and the current quarterback quandary the team presently finds themselves in.
Asked to share his thoughts on the three quarterbacks that he's played with who stand to become free agents in March, Rudolph had some really cool comments on Teddy Bridgewater, Case Keenum and Sam Bradford.
On Teddy Bridgewater...
The biggest thing that I've learned from Teddy is his attitude and mindset and the positivity that he approached each and everyday at work. Even through the hardest of times...talking to him hours after [his injury] his outlook on football, on life, on rehab. It's evident as soon as he steps on the field the energy and positivity that he brings to our team.
On Case Keenum...
His preparation, his extreme confidence that he has about himself. Starting from the first game that he played last year in Pittsburgh...even before he had taken over he had all the confidence in the world that he was going to come out and play well and our offense wasn't going to miss a beat.
On Sam Bradford...
In terms of pure quarterback skills, there's a reason he was the number one pick in his draft...I've played with a lot of quarterbacks here with the Vikings and in pro bowls and not many of them throw the ball better than same. He's as accurate as I've been around. He truly has that unique special talent that not many guys have.
And then on Kirk Cousins...
I think he's a good quarterback. I've heard of him, a pretty good quarterback. In my seven years we've played Washington six of my seven years. I've seen firsthand his skill set and he's pretty good.
Take that for whatever it's worth but it's a different perspective.
You can listen to the excerpt from the conversation in the player below...