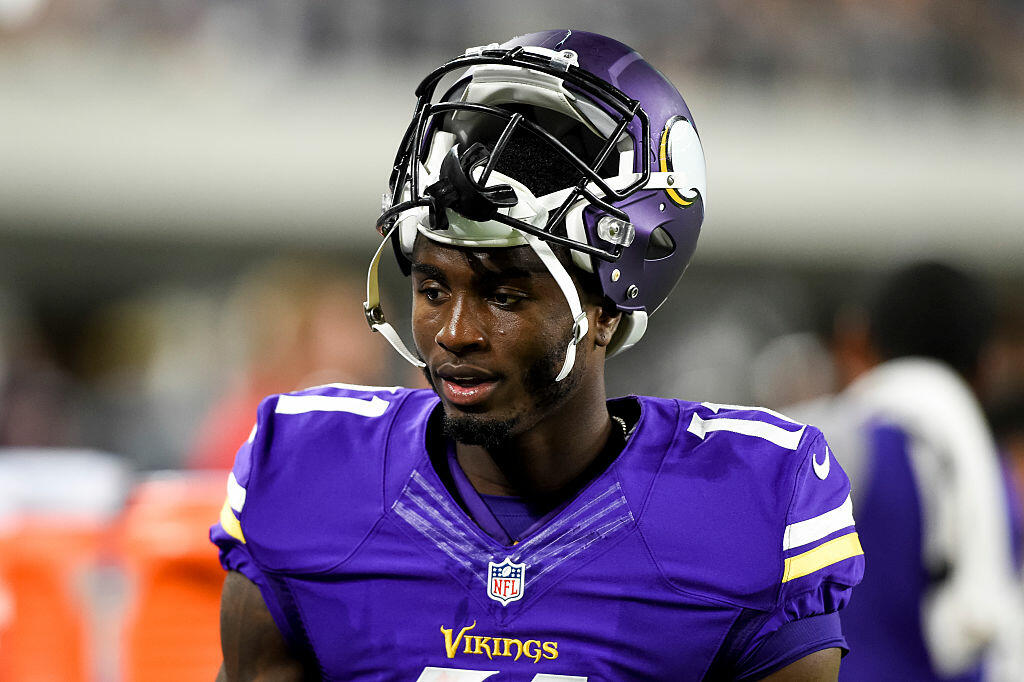 Photo: Getty Images
It's been a rough go for Minnesota Vikings wide receiver Laquon Treadwell in the NFL so far.
Almost since the day he was drafted with the 23rd pick in the first round back in 2016, Treadwell has been labeled a bust. It's hard to argue that point when you look at his career stats.
In two seasons Laquon has tallied 21 catches for 215 yards and zero touchdowns. He's appeared in 25 games, started in 8 and most of his repetitions have been special teams or running plays. Something has happened to the highly touted wide receiver from college since his jump to the NFL and it's getting close to make or break season for him in 2018.
Joining Paul Allen and KFAN at the 2018 NFL Scouting Combine in Indianapolis, Vikings head coach Mike Zimmer didn't mince his words when talking about Treadwell.
"Laquon has had every opportunity to succeed," Zimmer told KFAN. "It's up to him. One of these days, you either got to figure it out, or maybe get a change of scenery, I guess."
Whoa!
Now, there's no way that Mike Zimmer woudl share this message with the media and the public had he not already had some sort of similar conversation with Treadwell. So the writing is on the wall. 2018 is seemingly a make or break season for Laquon and the Minnesota Vikings.
Listen to the full interview with Mike Zimmer and KFAN in the player below...