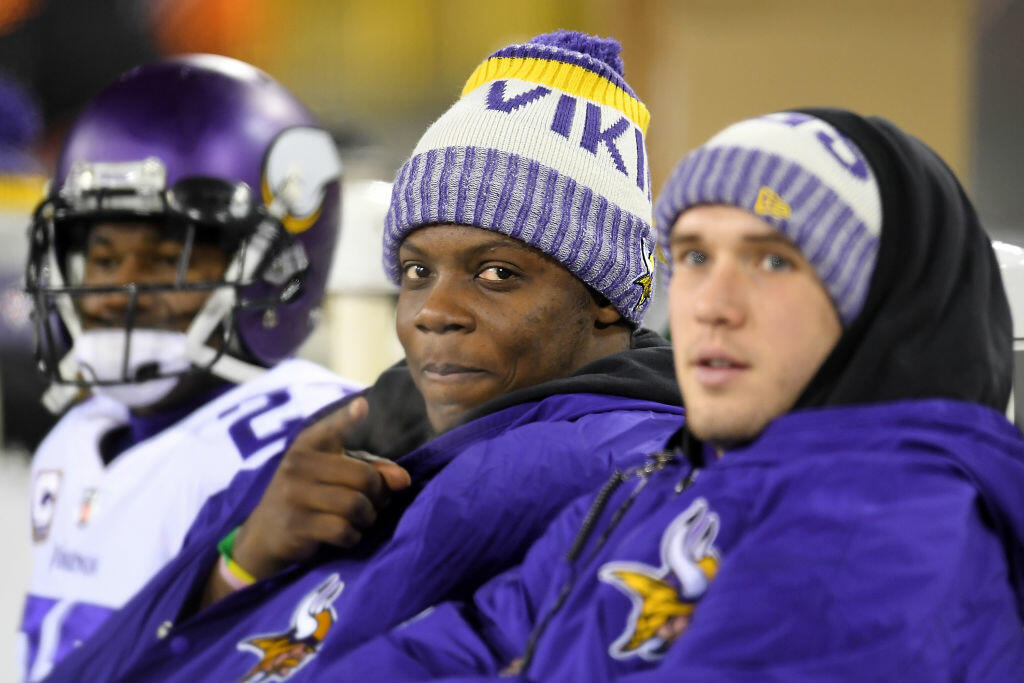 With three of their quarterbacks becoming free agents and serious rumors of their interest in courting another, there is naturally A LOT of free agency news surrounding the Minnesota Vikings right now.
Bringing you up to speed with everything now, we've heard that it appears to be a two team race for Kirk Cousins between the Jets and the Vikings. We've also heard that the Jets are preparing for plan-b as they think the Vikings are the odds on favorites to land Cousins on March 14th.
So that brings us here, to a report that the Jets are honing their interest in on another quarterback as part of their plan-b option.
According to our new friend Ralph Vacchiano and SNY.tv, part of the Jets plan-b appears to be looking a little deeper into former Vikings quarterback Teddy Bridgewater.
"If Bridgewater becomes a free agent (and there's some doubt about that at the moment), he could be the next best option on the open market, and an enticing one for the quarterback-starved Jets," Vacchiano explains..."He would also cost the Jets far, far less than the $30 million per year and perhaps $90 million in guarantees that Cousins is seeking."
Teddy's health is a gigantic question right now and nobody, including Bridgewater, knows exactly what the market will be for a quarterback in Teddy's position.
Still, as it appears more and more likely that Cousins will land with the Vikings, the other quarterback options for Minnesota are beginning to get a little interest elsewhere.