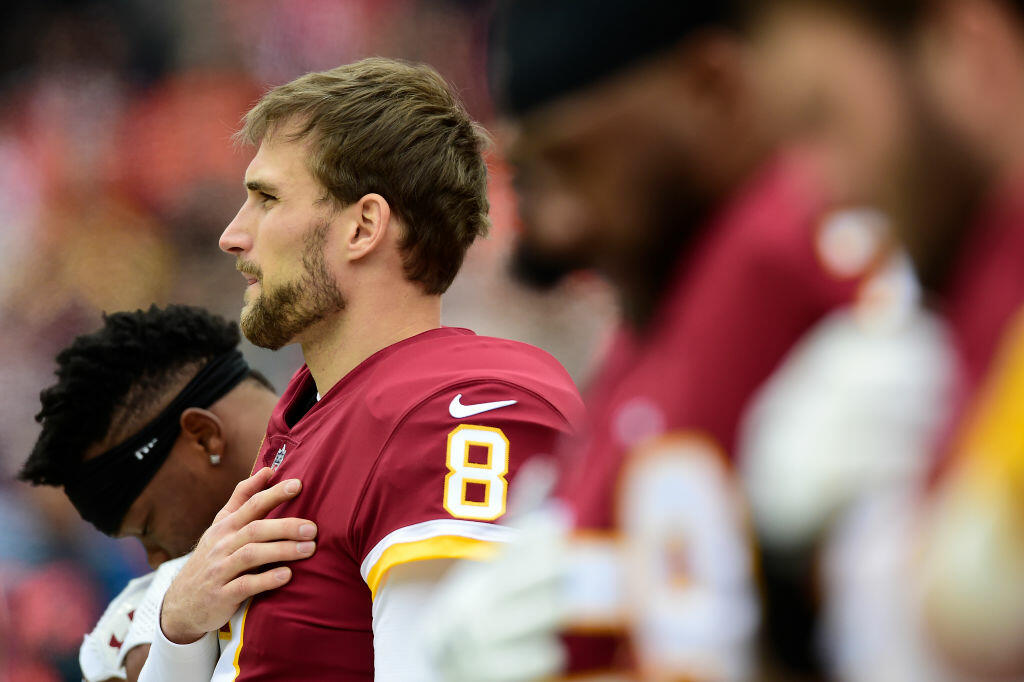 What a whirlwind this has been and it's so much freaking fun because the Minnesota Vikings are smack dab in the center of the NFL's biggest news right now.
That news surrounds the pending free agent status of former Redskins quarterback Kirk Cousins. After a week at the combine of news tidbits keeping Cousins in step with the Vikings and a weekend of the same, now we have a report coming from Matt Miller (@NFLDraftScout) who says that it's now down to two teams for Cousins' services, and one of them is the Minnesota Vikings!
Miller explained on his podcast Monday morning that the competition for Kirk is now down to two teams, the Minnesota Vikings and the New York Jets.
The main logic here surrounds cap space, of which the Broncos and Cardinals just do not seem to have enough of. Then the Vikings become an attractive landing spot with requisite funds and the Jets could throw the world at Cousins in the form of a fully guaranteed contract.
CBS's Jason La Canfora echoed this same thought in the tweet below...
There are seven days before the official tampering window opens for teams to start talking and meeting with NFL Free agents, and it's ALL going to center around the Minnesota Vikings and Kirk Cousins...we are the center of the NFL universe right now people!