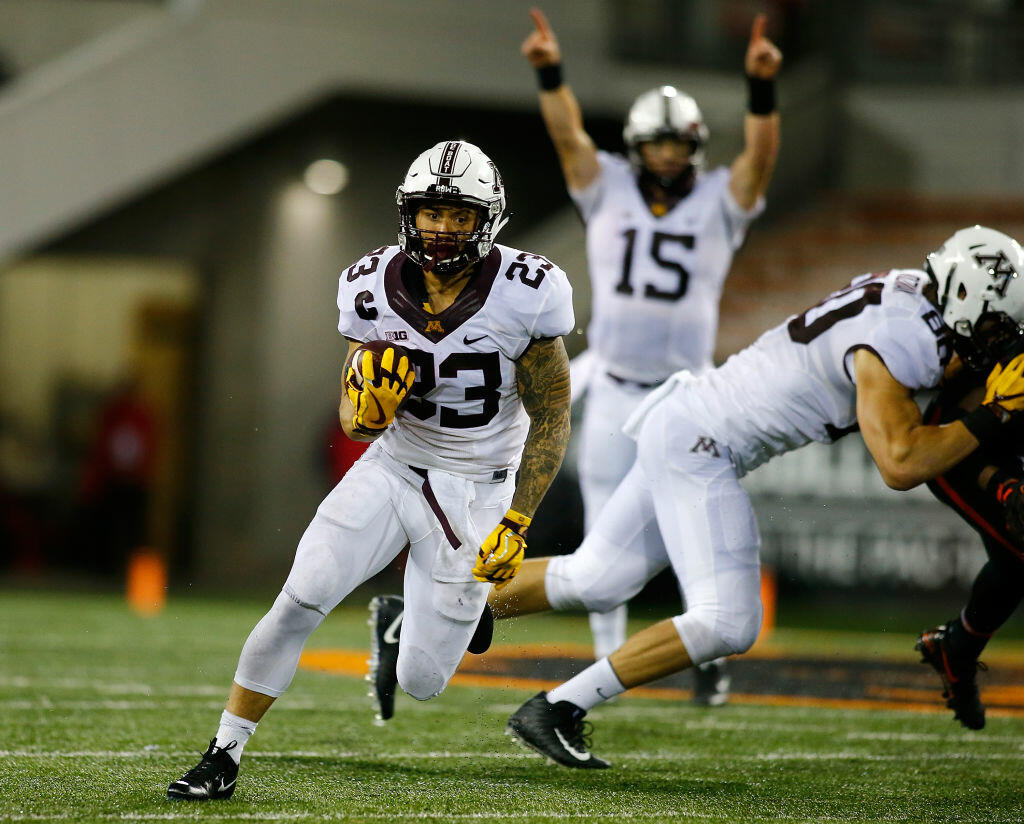 The Minnesota Gophers football team got another dose of bad news today when head coach P.J. Fleck took to the podium on campus to share that running back Shannon Brooks will miss the entire 2018 season due to a leg injury.
The injury is reported to have been a non-contact injury but the extent is not known at this point.
Brooks will undergo surgery soon and will redshirt for the 2018 season become "Coach Brooks" as Fleck called him fully expecting his return for the 2019 season.