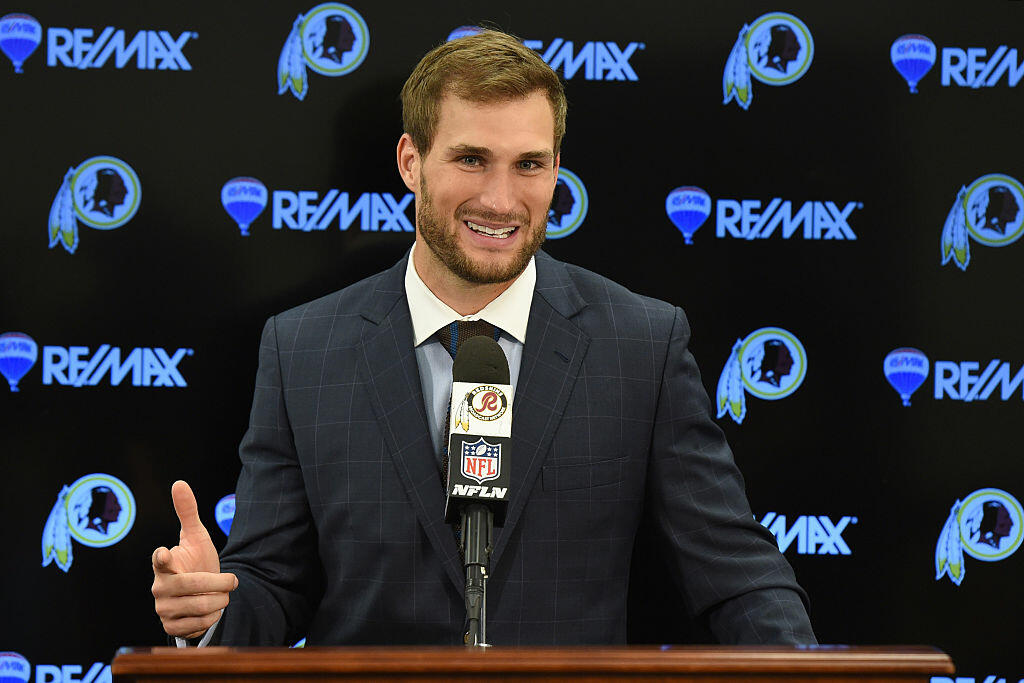 It's day-to-day with the Minnesota Vikings and soon to be free agent quarterback Kirk Cousins. Still, the common thought each day remains that the Vikings are the front-runner to land his services on March 14th.
Today though, the conversation took an interesting turn as a former redskins player is putting a number out there that he's hearing will be offered from the Minnesota Vikings.
According to The Burgundy Blog, former Redskins tight end Chris Cooley said that an agent, not necessarily Kirk's agent, but an agent told him that the Vikings are set to offer Cousins a 3-year, $91 million FULLY GUARANTEED deal in free agency!
You can read into this a few different ways.
It's legit information, Cooley has nothing to gain other than getting his name in the news for the first time since retiring in 2012.


It's leaked information or disinformation from the Cousins camp looking to leverage Kirk's value against the other teams that might be interested, primarily the New York Jets.


This is legit and a good deal for the Vikings. While you're giving up a lot guaranteed giving Kirk over $30MM a year, it's shorter term making it slightly lower risk and if it works out you're going to re-sign him anyway in three years.
No matter how you look at it, it's the first reported or rumored number that we've heard stemming from the Vikings interest in Cousins. It's also right in line with the type of numbers that were rumored to be circulating the Jets camp, only a few less years on the back end.
I then ask you...if the money (per year) is the same, if the team is better, would Cousins choose the security of a 5-year deal over this deal the Vikings could offer? It might seem outlandish, it might be a steal, nobody really knows how Cousins could potentially fit in with the Vikings and what sort of impact he might have inside this team's locker room.
Regardless, it's SUPER intriguing!
6 more days until the tampering window opens and we start to learn some real information stemming from the Vikings high-end dinner meeting with Cousins at Manny's!